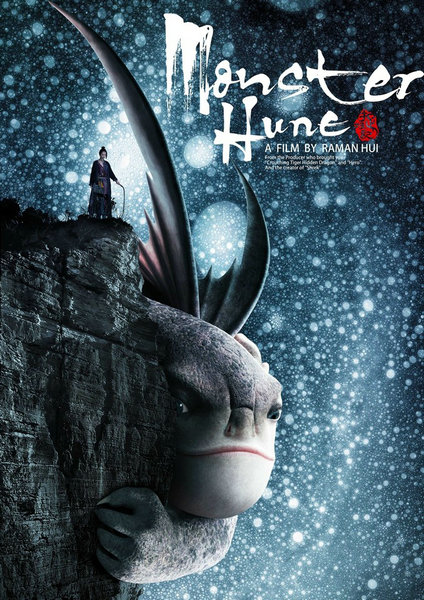 China's movie market has continued growing in 2015. Some of the biggest winners of the year include Monster Hunt.[Photo provided to China Daily]
Shen Jian, founder of the weekly TV show World Film Report, says this year's highest-grossing movies are more accurately tailored for the mainland market, while stars and famed directors are no longer guarantees for big box office.
Zuo Heng, a veteran researcher at the China Film Archive, attributes the frenzy over comedy to the rapid rise of young moviegoers in smaller cities.
The populous country had nearly 31,000 screens in around 6,200 cinemas by the end of November, with most of the new ones spread among small and mid-sized cities, domestic media reports say.
While critic Tan Fei finds Internet giants have extended their tentacles to every corner of the movie industry, Zuo criticizes their over-reliance on intellectual property, saying it may destroy creativity and originality.
IP refers to a well-known production with the potential to grow into a marketable franchise, including movie sequels, TV series, books, computer games and mobile games, explains Tencent Pictures' CEO, Cheng Wu.
Big-data monitoring to control a movie from script to promotion is another feat by Internet behemoths.