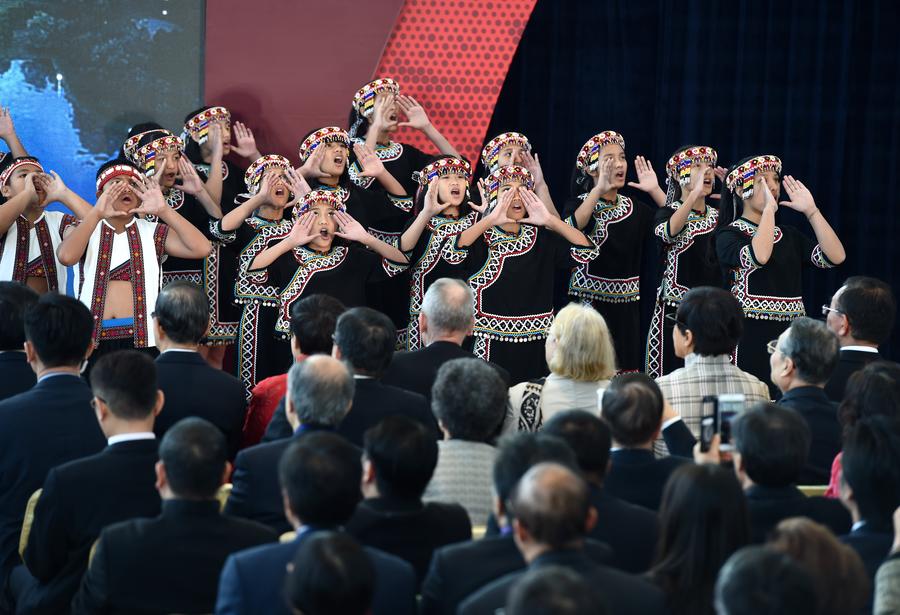 Members of a children chorus sing at the opening ceremony of the Southern Branch of Palace Museum in Chiayi, Southeast China's Taiwan, Dec 28, 2015. [Photo/Xinhua]
Beijing's Palace Museum, also known as the Forbidden City, was inaugurated in 1925. Taipei's Palace Museum was built in 1965 based on about 600,000 pieces shipped from the mainland when the Kuomintang (KMT) fled to Taiwan in 1949 after its defeat in a civil war.
About 90 percent of the exhibits in the new branch are from the museum's own collection but it will focus more on Asian art and culture, highlighting the diversity and exchanges among different countries and cultures in the region, Fung said.
The branch will also serve as a cultural and education center for residents in south Taiwan, she said.