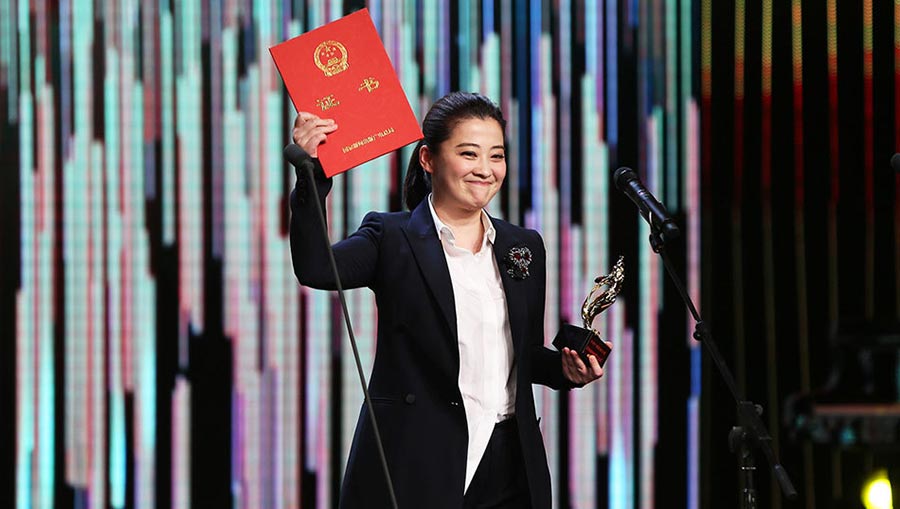 Actress Mei Ting poses with her best actress award at the 30th Feitian Awards. [Photo/Xinhua]
The 30th China TV Drama Flying Apsaras Awards, also known as Feitian Awards, was held in Hangzhou, Zhejiang province, Monday night. Actress Mei Ting took home one of the top honors in China's television industry for her performance as a mother in Romance of our parents.
Actress Mei Ting, who gave birth to her second child in September, was awarded best actress award for her role in the drama.
"I have high demands on the characters I choose to play. When I read the script for Romance of our parents, I immediately fell in love the character An Jie," said Mei.
"Winning this award is not just a reward for myself, but for the entire production crew. At the same time, I'd like to take this opportunity to thank my parents, and all the parents out there," Mei added.