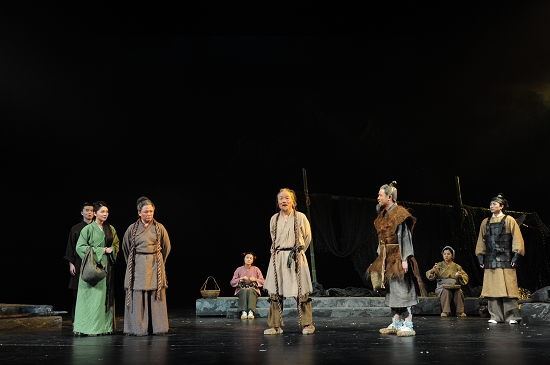 [Photo/CCTV.com]
"The Great Revenge" tells a famed story of ancient China about a king who seems to right a wrong. But in this dramatization by the Beijing People's Art Theater, the main message of the play is a warning about the corruptions of power. The play will run in late October as part of the 17th China Shanghai International Arts Festival.
The drama is based on a well-known ancient story of King Goujian's Revenge about 2,000 years ago in China. Goujian was once king of a southern state, but after being defeated by the neighboring state of Wu, he was taken captive and condemned to servitude. Three years later, when he was eventually allowed to return home, he vowed revenge.
There have been many stage adaptations of this story, but this one by the Beijing theater, titled "The Great Revenge," takes the drama a step further. It also tells the story of King Goujian after his victorious revenge, which most other versions omit.
Bai Hua, 87, the writer of the show, said the drama was created to remind people to learn from history.