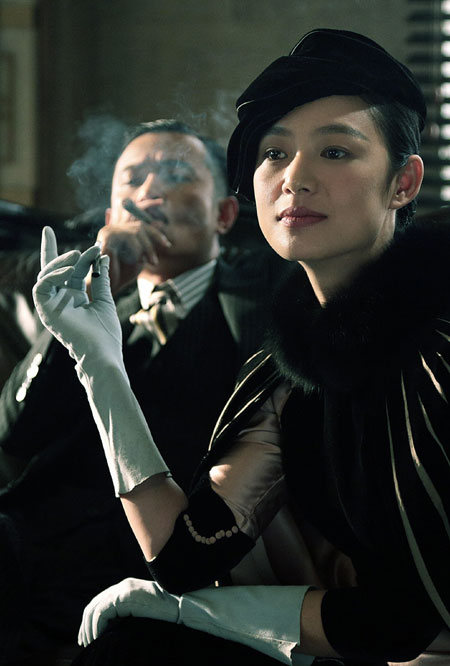 The film was given the Dirty Ashtray Award by the nonprofit Chinese Association of Tobacco Control for being the smokiest production. [Photo provided to China Daily]
The tobacco-control association's report says the 21 movies had a total of 435 smoking scenes, 28 percent more than in 2013. And the 21 TV series in which smoking was depicted had 2,126 smoking scenes - 53 percent more than in 2013.
Mao Zedong, a 100-episode TV series biopic of New China's founding father, topped the smoky dramas list with 580 scenes featuring smokers, lasting more than 1 hour and 45 minutes, or about 4.7 percent of the total footage.
Apart from the series The Chinese Farmers, which ranked second with 390 smoking scenes lasting nearly 48 minutes, two biographical series of New China's political leaders are also criticized for their excessive smoking scenes.
The 48-episode Deng Xiaoping During a Historic Turning Point was named the third-smokiest series with 683 scenes lasting about 37 minutes, followed by the 33-episode Zhu De, the Founding Father of the Nation, with 202 scenes lasting more than 15 minutes.
The widespread screen depiction of smoking in China, a country that reportedly has more than 300 million smokers, has often been criticized by antismoking campaigners.
Xu Guihua, vice-president of the association, says celebrities and political leaders appearing on screen, in particular, set a bad example for young people.
Research has shown that youngsters who have been exposed to smoking on screen are three times more likely to at least try smoking compared with those who have had no or very little such exposure, Xu says.