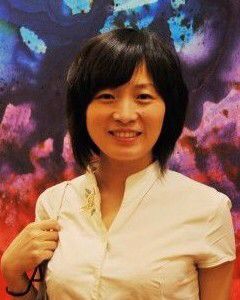 Jiang Haoshu, founder of Rural Cultural Renewal Initiative. [Photo provided to Chinaculture.org]
Villages carrying both Chinese traditional culture and memories are disappearing at an alarming rate. Although the government has made much effort in recent years to save the vanishing villages, it is difficult to make a difference in a short time without additional measures.
China has a huge numbers of villages and wide varieties of folk culture, and future development of villages is upon all of us. Like an old saying goes: When everybody adds fuel, the flames rise high.
We talked to Jiang Haoshu, a civil servant in Beijing and founder of Rural Cultural Renewal Initiative, a volunteer team featuring enthusiasts, experts, and professionals, who are reaching out to help more villages. Let's hear what she has to say.
What was your goal when you started the volunteer team?
To renew China's rural culture, help it adapt to the modern world and create new things.
Your program is called Rural Cultural Renewal Initiative. Why do you use the world "renewal" instead of "protection"?
Mere museum-like protection will only ossify rural culture and suffocate its vitality. As long as the farmers are living as human beings they will need new creations, to make their life more comfortable, more affluent as well as more beautiful and fashionable. Our job is to give them the "key" to their own possibilities.
How do you understand rural culture?
In my definition, rural culture refers to a sustainable lifestyle that bridges the past with present, and helps mankind to enjoy nature and human communities more. It could be very creative and traditional at the same time.