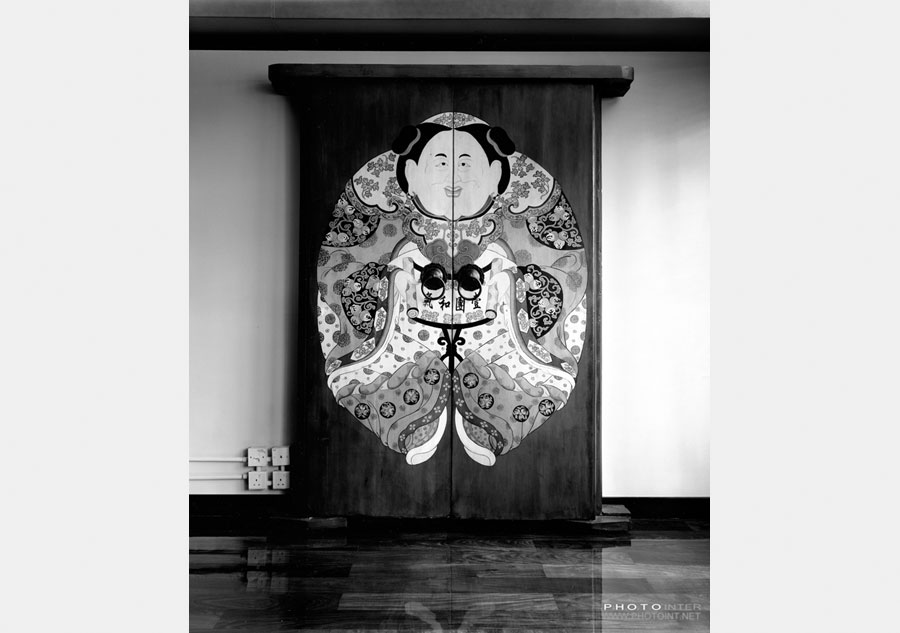 A portrait of a door god is seen at a restaurant, Hong Kong Cuisine 1983, in Hong Kong, China, May 30, 2012. [Photo by Yin Ganjiang/photoint.net]
Ancestral temples and door gods are special symbols of the traditional lifestyle of the Chinese people and the carrier of their spiritual culture.
Yin Ganjiang, a member of the China Photographers Association, has spent several years in regularly observing and photographing ancestral temples and door gods in his hometown, Dongguan city in South China's Guangdong province, and the surrounding areas.
His photographic work, Door Gods, displays the charm of such unique cultural relics and presents the nature of Chinese traditional culture.