Ming and Qing dynasties: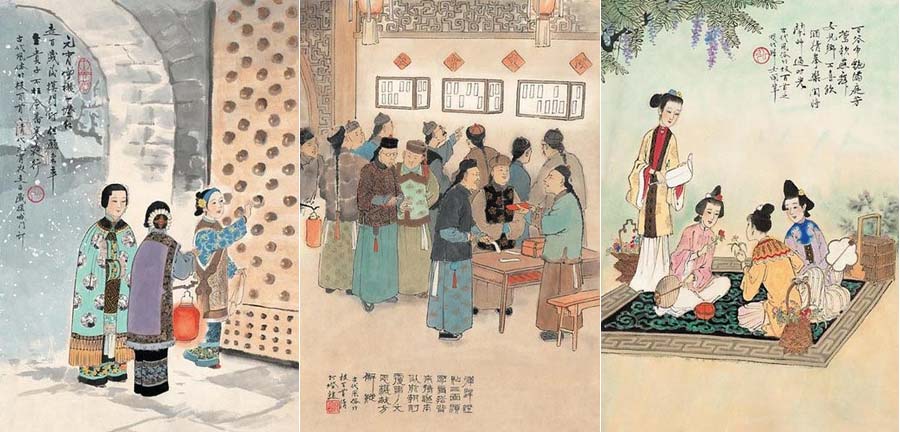 The paintings depict the folk customs during the Spring festival in ancient Ming and Qing dynasties. [Photo/Xinhua]
The imperial court reduced holidays during the Ming and early Qing dynasties, which met with more and more opposition among officials. So the government added winter vacation into the officials' holidays. Besides, the lunar new year holiday and winter holiday were both extended to one month.
Therefore, in the Qing Dynasty, officials could enjoy a "golden month" again. With the Winter Solstice Festival, New Year's Day and Lantern Festival added together, these people could take a long vacation for almost one month.
The ancient Chinese dynasties only stipulated officials' vacation system, which were not applicable to common people. So peasants and merchants would have their holidays according to their routines. For example, merchants would stop business during the day to commemorate the gods in some industries, and peasants would take a rest at festival days to worship the god of the land.