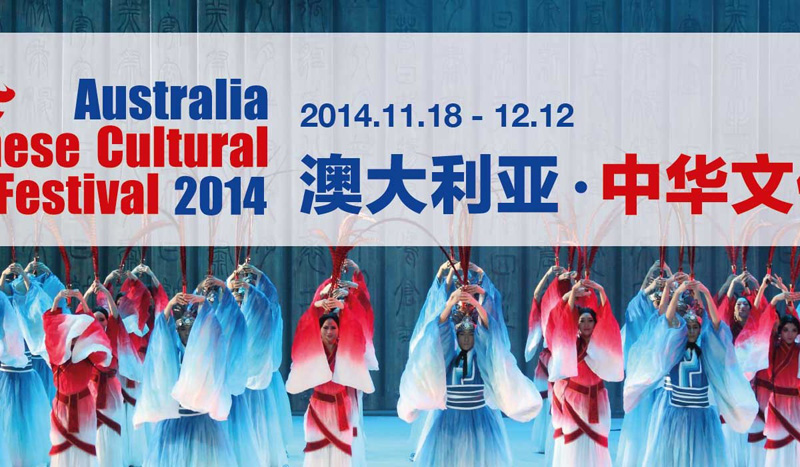 The Australia Chinese Cultural Festival launched on Nov 18 in Australia. [Photo/chinaculturalfestival.com.au]
The Chinese Cultural Festival in Australia 2014 (CCFA) is being held for cultural exchanges between China and Australia from Nov 18 to Dec 12. The festival covers many activities, including a folk concert, pop concert, tea expo, golf tournament and business forum.
The highlight of the event was the drama, Confucius, presented by the China National Opera & Dance Drama Theater on Nov 18. It provided an excellent opportunity for Australian people to know more about Chinese traditions.
In addition, a tea culture exhibition was held at Sydney's State Theater. Many famed Chinese tea traders flocked to the exhibition to seek business opportunities.
During the festival, the China Conservatory Orchestra staged at the Sydney Opera House Concert Hall on the evening of Nov 27, presenting a musical feast to overseas Chinese and Australian audiences. The performances with a flavor of Chinese traditional culture were very popular among local residents.
On Nov 27, business leaders and elites from China and Australia attended the business forum at the Sydney Opera House to discuss new cooperative opportunities between the two countries.
Tang Ying, deputy consul general of China in Sydney, said culture connected the two peoples and promoted mutual trust between the two countries. This event showcased a prosperous China as well as the charm of its inclusive culture. She was hopeful that the event will boost more culture exchanges between the two countries.