Among celebrities around the globe,
paintingseems to be the preferred form of visual
art
. It is said that there seem to be more celebrity painters out there than sculptors or even photographers.
In China, there is an amazing array of celebrities who create paintings. Among them are singers, actors, TV hosts and celebrities in other fields. As with all artists, the talent, skill andstyleof celebrity painters varies from person to person. Here we list some of these multi-faceted stars in China, in no particular order. Pick your favourite!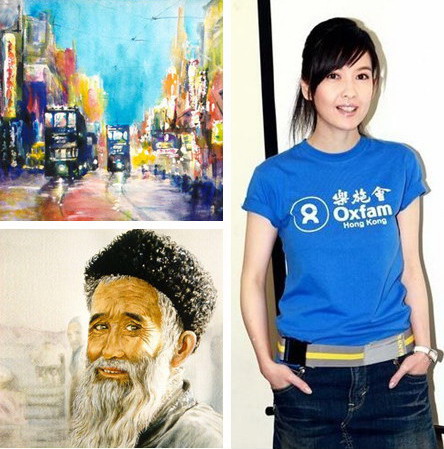 Vivian Chow(Zhou Huimin), is aHong Kong-based actress and songstress. Despite that she says she's just an amateur, painting for fun, Chow's paintings are professional to some people. Her paintingOld Man from Xinjiangwon the New Vision Award in an exhibition. [Photo/cri.cn]