ASEAN Gourmet Festival 2019: A feast of Thai food in Beijing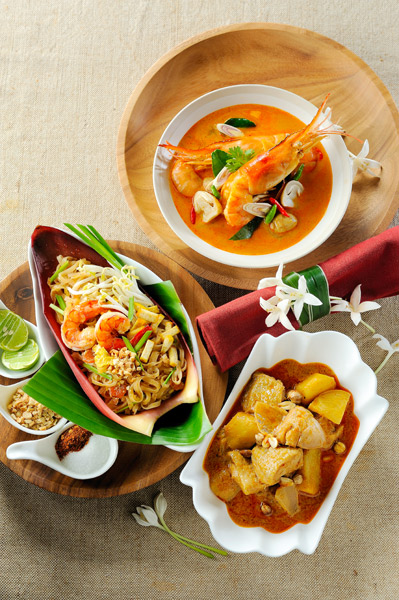 Tom Yum Kung, squid salad, curries, coconut milk, limes and loads of desserts...A feast of authentic Thai food is ready to satisfy the taste buds of Beijing foodies at the 2019 ASEAN Gourmet Festival in the capital.
Through signature Thai delicacies, handicrafts, art and performances, the 2019 festival, themed "The Harmony of Amazing Thai Flavors", will offer a panorama view of Thai culture at Minzu Hotel.
Nhoi Ouypornchaisakul is leading a team from her kitchen at the two-week-long festival to ensure the dishes maintain their original tastes and flavors.
2019 marks the fourth edition of ASEAN Gourmet Festival. Since its launch in 2016, the festival has introduced Indonesian, Cambodian and Burmese food, according to Chen Dehai, secretary-general of ASEAN-China Centre.
Food and tourism promote understanding
Food and tourism are important mediums to promote understanding among different peoples and exchanges of different cultures, said Thai ambassador.
In 2018, more than 10 million Chinese visited Thailand. "We (Thai and Chinese) look almost the same. We have the same cultures, similar cuisines...Chinese people feel confident in Thailand and we welcome Chinese tourists," said Khempon.
"Chinese tourists are Chinese cultural ambassadors that go to Thailand, like us (ambassadors) in China," he said. "They are exposed to Thai cuisine and bring them back to China, especially to Beijing. There are more and more Thai restaurants in Beijing."
Contact us
Address:Asean-China Centre, No. 43, Liangmaqiao Road, Chaoyang District, Beijing, China
Postcode: 100600
Tel: 86-10-65321660 ext 636
Fax: 86-10-85322527
Weibo: weibo.com/aseanchinacentre