One-to-one cultural exchanges program in Malaysia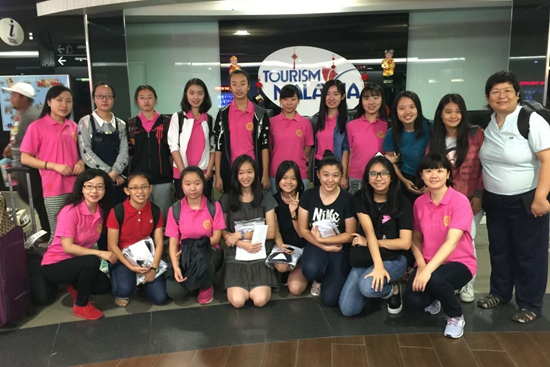 The China Soong Ching Ling Foundation sent a group of 11 people to Malaysia on Jan 26, 2016 to participate in an eight-day exchange program at the invitation of the Sun Yat-sen Museum Penang. Eight Chinese students from the middle school attached to Beijing International Studies University studied and lived together with their peers there.
The foundation could organize more exchange activities to enhance understanding and friendship between the Chinese and Malaysian people, said Bai Jianwen, vice consul of the Chinese consulate in Penang.
Period:Jan 26 - Feb 2, 2016
Location:Malaysia
Organizer:China Soong Ching Ling Foundation
Participants:Students from the middle school attached to Beijing International Studies University with their peers
News Link:Chinese and Malaysian youth deepen mutual understanding through one-to-one program
Contact us
Address:Asean-China Centre, No. 43, Liangmaqiao Road, Chaoyang District, Beijing, China
Postcode: 100600
Tel: 86-10-65321660 ext 636
Fax: 86-10-85322527
Weibo: weibo.com/aseanchinacentre