ASEAN+3 youth science camp held in Beijing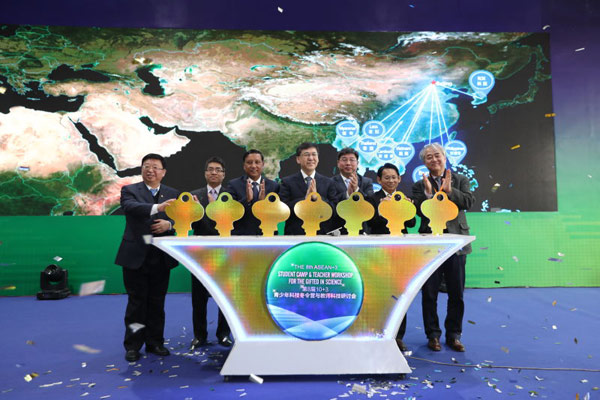 Focusing on youth innovation, The 8th ASEAN+3 Student Camp & Teacher Workshop for the Gifted in Science were held at the Beijing NO.35 High School on Jan 16, 2017. The events were co-organized by the Department of International Cooperation of the Ministry of Science and Technology, and China Association for Science and Technology. Fourteen representative teams from China, Korea, ASEAN member countries, Sweden and China Taipei, and about 100 high school students and teachers attended. Vice minister of the Ministry of Science and Technology Yin Hejun and representative of the ASEAN S&T committee Sombounmy Phomtavong were present at the opening ceremony.
Yin Hejun warmly welcomed guests and students, pointing out that science and technology was one of the most important aspects of ASEAN exchanges. He encouraged young people to be creative and curious, as the young generation will determine the future.
During competition, the young candidates submitted many creative works themed on bridge design, aeromodelling design, football robot debugging, small rocket making and 3D printing design. Teachers majoring in science and technology attended the education seminar and discussed their local situation regarding youth innovation.
The events aim to improve youth exchanges and cooperation between China, Japan, Korea and ASEAN countries.
Contact us
Address:Asean-China Centre, No. 43, Liangmaqiao Road, Chaoyang District, Beijing, China
Postcode: 100600
Tel: 86-10-65321660 ext 636
Fax: 86-10-85322527
Weibo: weibo.com/aseanchinacentre