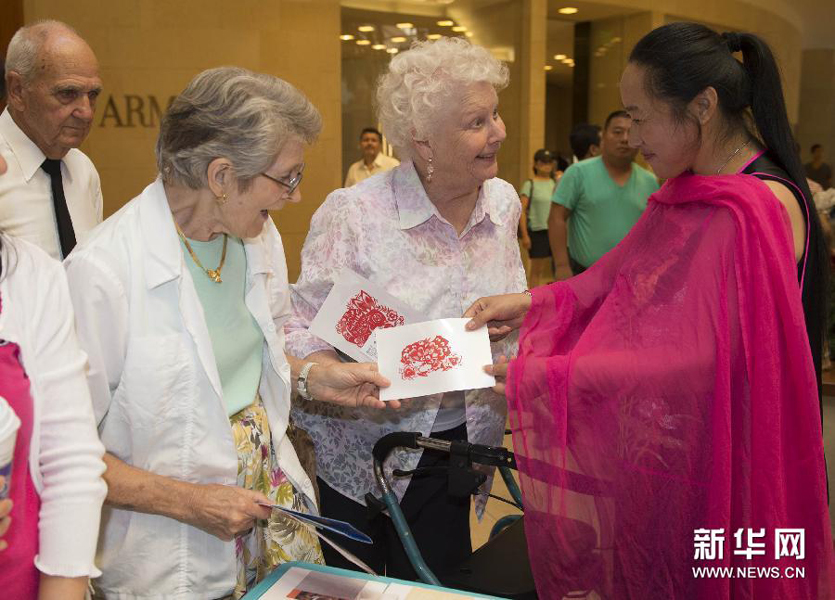 Li Baofeng, at right, a folk artist from Jilin Province, presents her paper-cut works to members of the American audience at South Coast Plaza in Los Angeles, on Sept. 7 2014.

"Crossing the Pacific Ocean - the 2014 China Jilin Culture Week", jointly held by the People's Government of Jilin Province and Los Angeles County, opened in Los Angeles on Sept. 7.
Culture week will feature 22 activities with strong Jilin characteristics, such as artistic performance, picture and book exhibitions and intangible cultural heritage exhibition.
We recommend: