China International Culture Association (CICA), established on July 3, 1986, is a nationwide non-profit social organization dedicated to people-to-people cultural exchange and cooperation under the guidance and support of the Ministry of Culture of the People's Republic of China. By developing cultural exchange and cooperating with other countries, CICA strives to attain its goal: to help bring about a flourishing culture for mankind and to enhance mutual understanding and friendship between Chinese people and peoples of the world.
Currently, the association has 52 member organizations, 54 executive council member and 72 council member.

Chinese performers abroad.
China International Culture Association has staged a series of cultural events and projects that include personnel exchange, publishing, organization of performances, exhibitions, academic symposiums and other multilateral activities.
It has visited over 40 countries, and assigned about 100 Chinese artist groups of different genres to perform abroad. Hundreds of foreign artist groups and artists have been invited to perform in China to foster understanding of different cultures. In addition, it has funded publishing of several books about Chinese culture, and has held over 40 exhibitions, including the Rodin Art Exhibition, Masks of Asia, and the photo exhibition, China in the Eye of Foreigners.
Past highlights include a traditional Chinese show performed in Cuba, when Chinese President Hu Jintao visited Cuba in November 2004, and an exhibition of the Peking opera master Mei Lanfang, held in Japan in 2009, which was in celebration of the 30th anniversary of the China-Japan Cultural Exchanges Agreement. The China Youth Arts Week, which began in 2008, has attracted over 5,000 foreign young artists from Egypt, Russia, Canada, Kenya, the US and Japan.
The work of the association is made possible through the generous help from domestic organizations and institutions.

Foreign perfomers at the China International Youth Arts Festival.
Included are The Flag of Peace, a flag-drawing competition designed for children around the world, which is co-organized by the China Association For Promoting Children's Culture And Art and seeks to promote world peace and common prosperity; the exhibition Creative Cities Collection: Fine Arts Exhibition London in 2012, co-sponsored by the Chinese Cultural and Art Promoting Society and held at the Barbican Centre in London in 2012; and the Chinese/Japanese version of Peony Pavilion, a Kunqu opera program that featured prestigious artists, including Mei Baojiu and Tamasaburo Bando.
CICA has forged cooperative relations with foreign institutions and organizations worldwide, including the Portugal's Orient Foundation, the UAE Dubai Avis Foundation, the Japan Foundation, the Vietnam-China Cultural Exchange Center, and the Thai-Chinese Culture and Economy Association.
Today, CICA has established itself as a successful cultural brand for its coherent focus on quality content and social benefits.
CICA has mapped out eight strategic cultural strategies – the Chinese International Youth Arts Festival, the Beijing International Music Competition, the China Young Artist Project, Oriental Express, the Oriental Culture Research Program, the China Culture Summer Camp, China Culture Volunteers and Management Training Program for Cultural.
As global cultural exchanges continue to intensify, the association will explore new avenues to expand global cultural ties and take a leading role in the promotion of people-to-people contact in the cultural sector.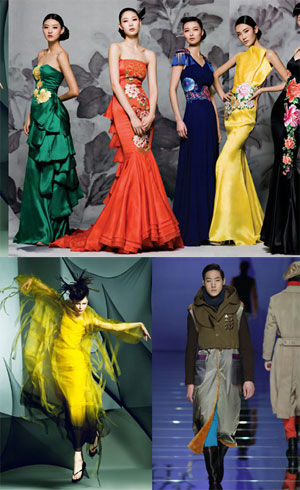 The East Asian fashion show.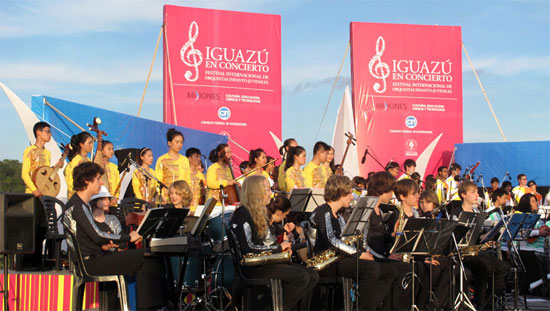 An art group of Shanghai Theater Academy is assigned to attend the International Youth Music Festival.