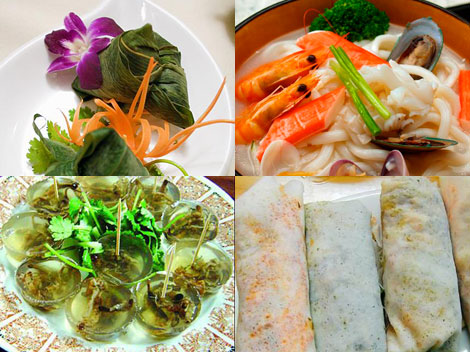 For many who come to Xiamen for the first time and for those who never venture into Xiamen's corner streets, it is unlikely that they will be familiar with the folksy good things that are happening in Xiamen alleyways.
These visitors or expats may be missing part of Xiamen action and food culture. These snacks are commonly found at the food courts, snack bars, little restaurants and hawkers' centres tucked away in the corner streets.
In fact, Xiamen Xiaochi, South Fujian snacks or Mannan Xiaochi can be found in many parts of the world. Thanks to the Southern Fujianese migrants who have brought these cooking skills to many parts of the world. Though the snacks may vary from place to place as they morphosize under different local conditions, the essence of this uniquely Minnan cooking is still the key factor in making it so popular where ever they are.
From Sydney to Perth, from Penang to Singapore, from Manila to Bangkok, from Taiwan to Xiamen and from Quanzhou to Zhangzhou, you can locate and enjoy some of these snacks.
However, where ever you enjoy some of these snacks, you can't beat the one you get in the heart land, South Fujian itself. This is because the most original ingredients of this folksy cuisine can only be found none other than Xiamen and its adjacent areas.
As a famous city surrounded by mountains, farmlands, fishing, seaport and culture, Xiamen has a time-honoured history of producing some of these special snacks, which also contain rich historical and Minnan cultural connotations. There are many stories and celebration about the creation of this "snack" culture and snacks.
Minnan has many cultural events in creating this food for festivals, births and birthday, wedding or funeral ceremonies, offering sacrifices to fairies, Gods or ancestors, special give-away for friends and relatives on some special occasions.
South Fujian food, popular in Xiamen, Quanzhou, Zhangzhou and the golden triangle of South Fujian, are sweet and hot. They use hot sauces, chilies and citrus juices as flavorings.
As Fujian people emigrate overseas, their cuisine become popular in Taiwan, Singapore, Malaysia, Philippines, Thailand and some western countries. Generally speaking, Minnan dishes are slightly sweet and sour, less salty, and often use the red distiller's grain for flavoring. When a dish is less salty, it tastes more delicious. Sweetness makes a dish tastier, while sourness helps remove the fishy smell.
We Recommend: