Cultural exchange vital for Fiji, China to enhance mutual understanding, say officials
Updated: 2020-08-07 11:32
(Xinhua)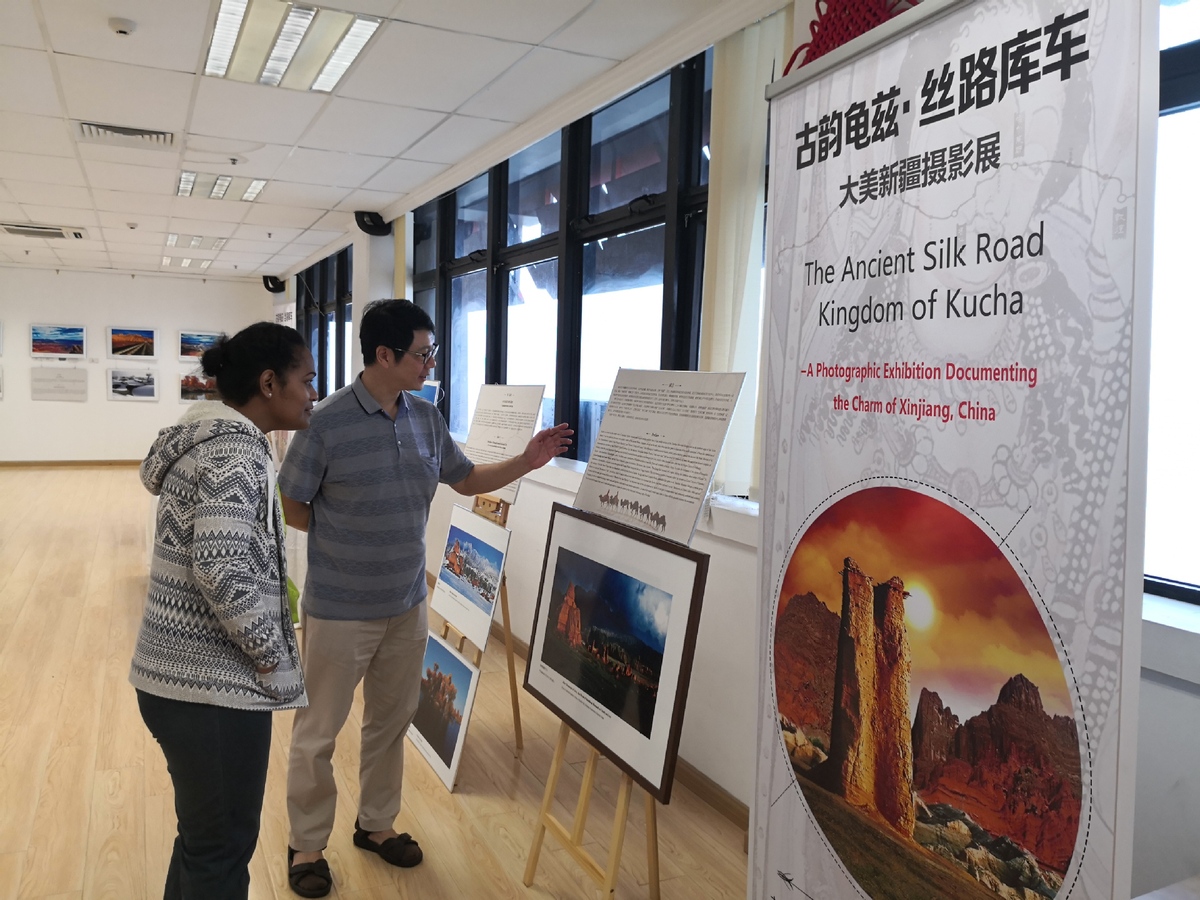 Sun Jie(right), director of China Cultural Center in Fiji, introduces an exhibition to a visitor.[Photo/Xinhua]
Cultural exchange is the key for countries such as Fiji and China to enhance mutual understanding and respect, Fijian and Chinese officials said on Thursday.
Collin Yabaki, director of Fiji's Heritage and Arts Department, told Xinhua on the sideline of the visit to the National Archives of Fiji by Chinese Ambassador Qian Bo that cultural exchange is a bridge and one of the best ways to help the two countries and peoples deepen their mutual understanding and enhance the friendly cooperative ties.
"Culture exchange between Fiji and China is very important, and our relationship goes a long way back. Cultural exchange is actually a bridge which helps us better understand each other and learn from each other," said Yabaki, who visited China twice.
He believed that cultural exchange between the two countries has yielded fruitful results over the past years.
"Our cultural cooperation is great. Fijians go to China and learn about Chinese culture. We can see the integration and cooperation between us. Our two peoples have learned a lot from each other," he said, adding cultural exchange has also "helped us become a family of nations."
The director stressed the importance of respecting different cultures of different countries.
"Both Fiji and China have rich and diversified cultures. We should and we do respect each other's culture and learn from each other," he said.
For his part, Ambassador Qian told Xinhua that cultural exchange is vital for the countries like China and Fiji to learn from each other for common development.