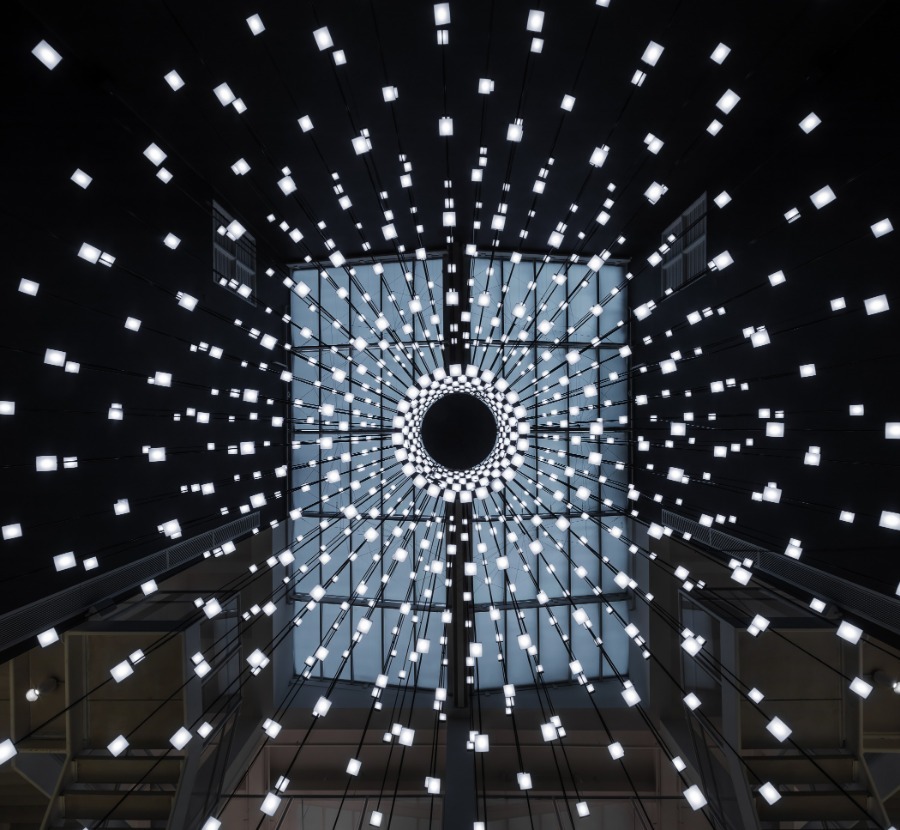 A work by Kedgar Volta. [Photo provided to China Daily]
More than 140 artworks by artists from across the world will be on show in The Tides of the Century exhibit, which will open at Feb 8 at the Ocean Flower Island Museum in Danzhou, South China's Hainan province, diversifying the art landscape of the island province famed for its natural landscape and tourism.
The exhibition will gather works by a lineup of internationally acclaimed artists, including Marc Quinn, Xu Bing, Tatsuo Miyajima and Leandro Erlich, whose works have been introduced to the home audience. Other artists on show will make their debut in China, such as Gabriel Dawe from Mexico, who was commissioned to create a work for the exhibition.