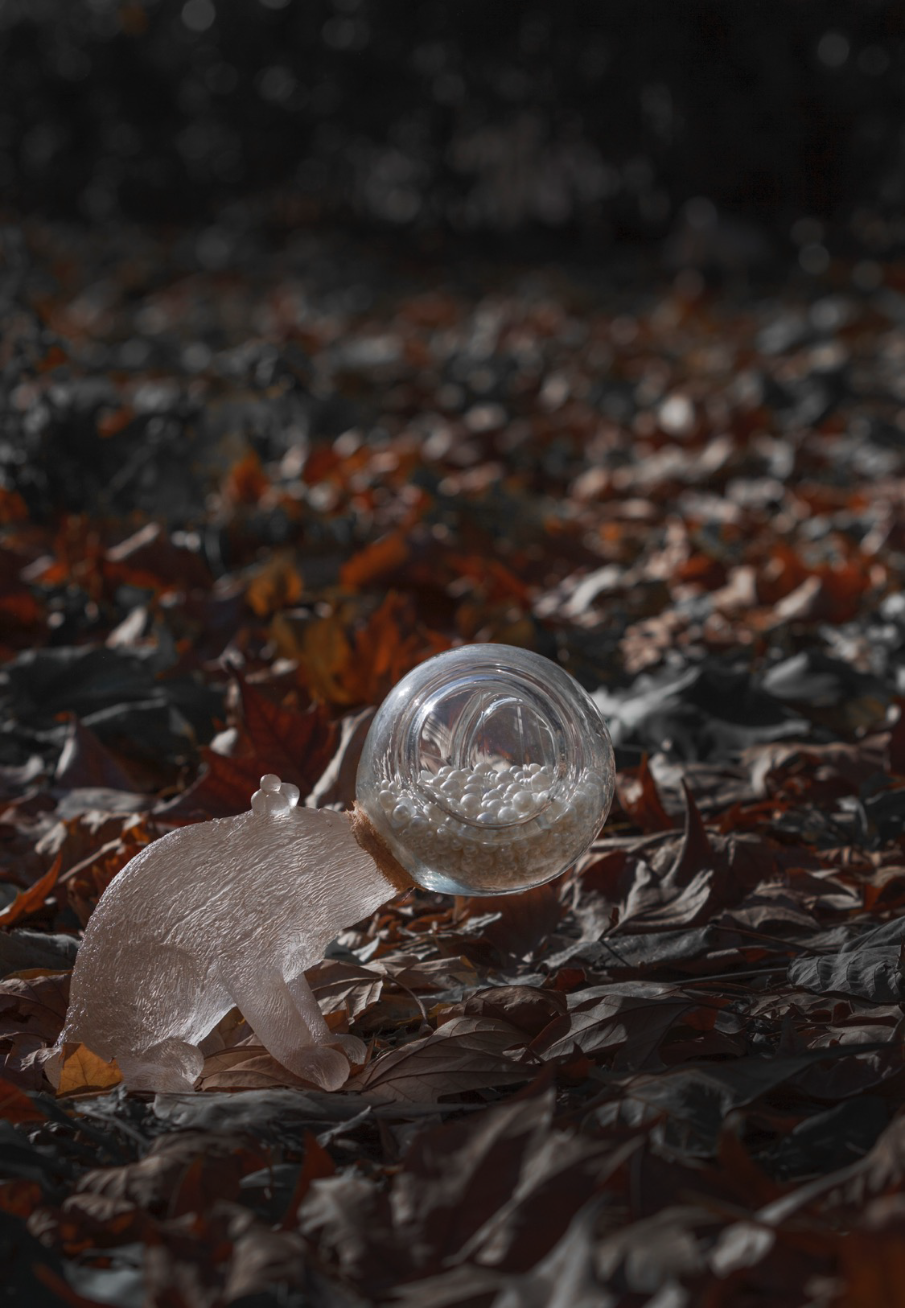 Cat in the corner (fall) No. 1 [Photo provided to China Daily]
"Deep in the inner side of every person there lives another self ... which is like a shimmering light, quiet and gentle," said Beijing-based artist Du Meng.
Du's glass works, which are now on show at her solo exhibition, Shimmer, in Beijing's Cabana space, create an intimate, serene atmosphere in which visitors can feel the soft spot in their heart being touched.
At the center of the exhibition, which runs through Feb 7, are two series of works. The Shimmer series depicts two girls who look distant and deeply immersed in a secluded world of their own. 
In another series of works, Annealing, Du was inspired by the heating and slow cooling process of glassmaking, and shows the beauty of not only the fragile material but also the persistence required for handicrafts.