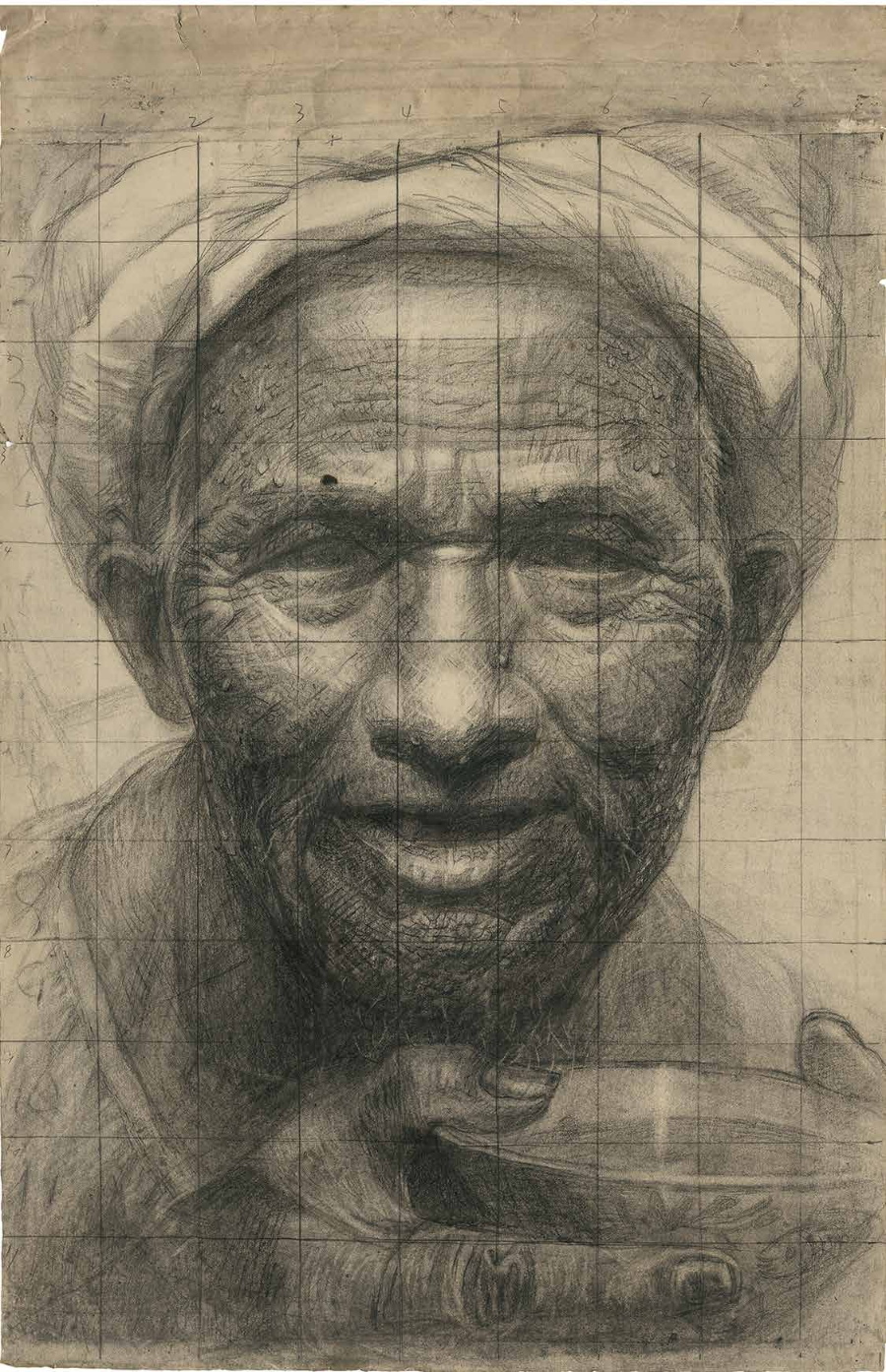 A draft by Luo Zhongli for his iconic oil painting Father. [Photo provided to China Daily]
Making drawings is not only a basic practice for artists to hone their techniques,,they are also seen as works of art in their own right.
Chinese Drawing, an exhibition now underway at the National Museum of China in Beijing through Jan 30, teams up modern and contemporary artists whose drawings show the evolution of Chinese art throughout the 20th century.
Works on show include those by masters such as Xu Beihong and Pan Yuliang, who were among the first generation of Chinese studying and living in Europe and helped introduce Western art and build a modern art education system at home.
Drawings by well-established artists in the 1940s and throughout the '70s show the dominant style of socialist realism, where members of the working class were recurring subjects.
Works since the 1980s have taken a more diverse tack, reflecting the co-existence of different approaches to art and concepts.