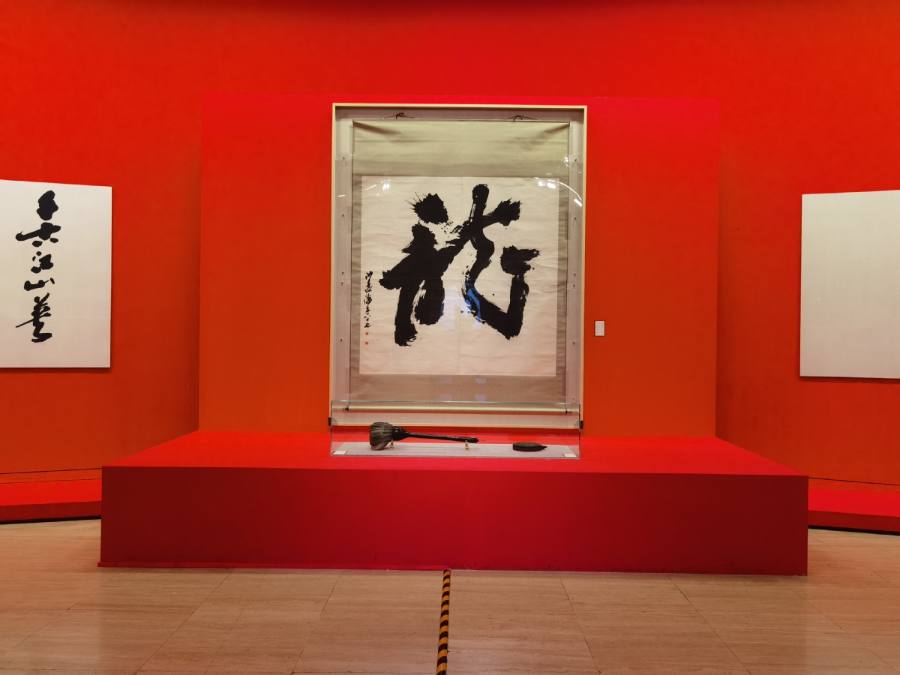 A calligraphic character 'long' (dragon) written by Sha Menghai on show. [Photo by Yu Lingling/China Daily]
The late master calligrapher and seal carver Sha Menghai, who hailed from Yinzhou, Zhejiang province, is acknowledged for his robust but controlled style, his dedication to calligraphy education, and his theoretical accomplishments in the studies of ancient Chinese writings and Chinese cultural traditions. 
He was also the fourth president of the renowned Xiling Seal Engraver's Society in Hangzhou, Zhejiang province. 
Zealous and Genuine, an exhibition now on at the National Art Museum of China until Sunday, reviews Sha's all-around achievements in memory of the 120th anniversary of his birth.
On show are his calligraphic works, seals he carved with ancient Chinese characters, manuscripts and documents, reflecting his passion as a committed scholar, artist and scholar.