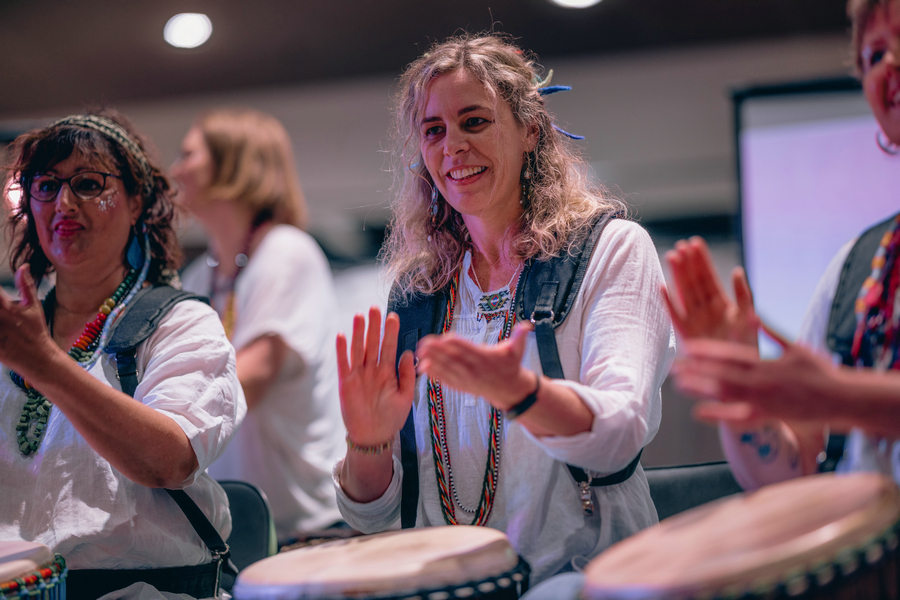 Wellington's annual Africa Day is held on Nov 7, 2020, New Zealand. [Photo by Zhang Jianyong/provided to Chinaculture.org]
The China Cultural Center in Wellington also joined the event. A trio performance of erhu, African drum and drum kit, Li Caiyi, an erhu teacher from the center, Sam Manzanza, an artist called "King of Afro Beat" in Wellington, and Wendell Cooke, head of External Liaison Affairs of the center, all took part in the event.
Cooke said he and the other two performers got to know each other during an event of the cultural center. In March, they planned to perform together. However, the show had to be delayed because of the pandemic.
Members of Parliament Paul Eagle and Greg O'Connor and many government officials attended the activity.