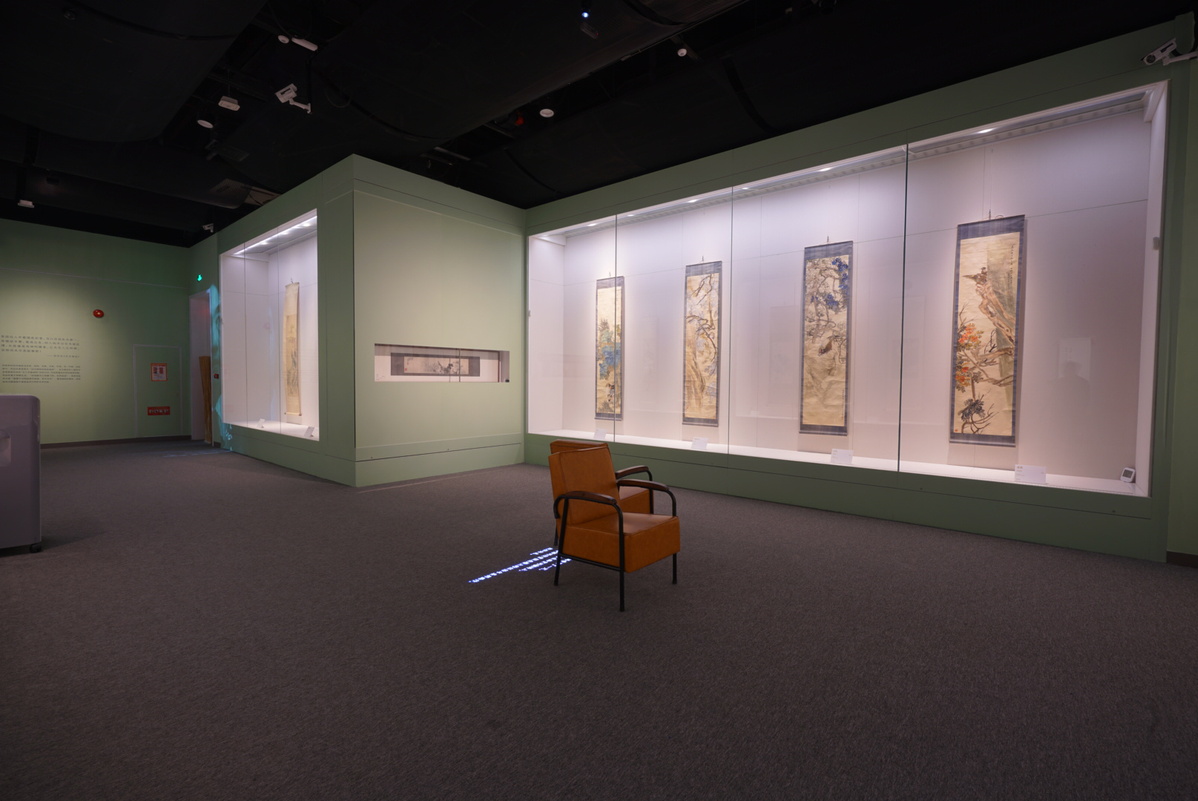 The exhibition in Beijing shows 50 of Ren's paintings, which were once in the possession of Xu. CHINA DAILY
Pre-eminent artist Xu Beihong is known for his modern paintings of historical themes and pieces that vividly depict horses and lions as symbols of the national spirit.
He is also credited with establishing a higher education system for fine arts in China.
Xu's discernment as an avid art collector is less known to the public. He spent lavishly to build a collection of over 1,200 paintings dating from the Tang Dynasty (618-907) to the first half of the 20th century.
When he returned home after a busy day's work, Xu would relax in an armchair in his study while appreciating one of his favorite collections hung on the wall-a set of eight classical Chinese flower-and-bird ink paintings created by 19th-century artist Ren Bonian.
Xu viewed the vivid body of work as an example of Ren reaching a peak in his art during his 50s. The works especially reflect Ren's reputation as a master of color. Xu once said Ren's "ability to arrange colors was better than any other artist of his time".