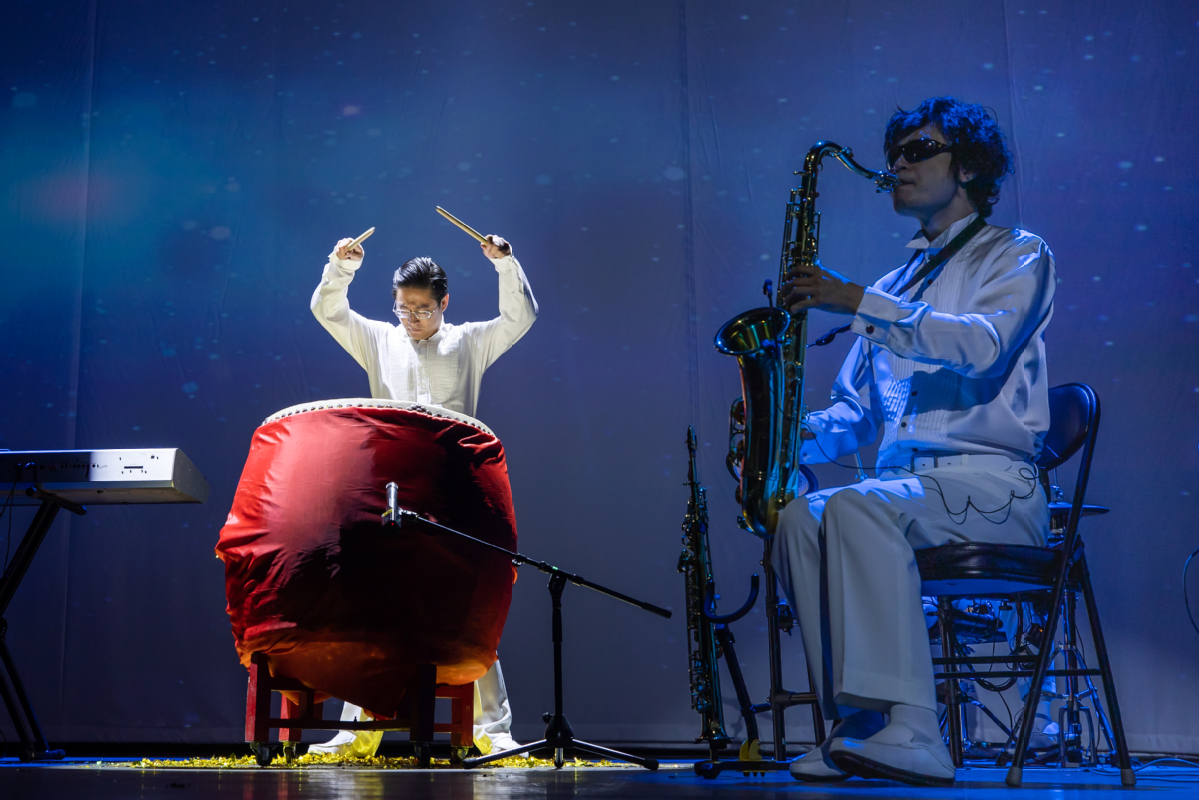 Visually-impaired musicians play to celebrate the World Sight Day falling on second Thursday of October. [Photo provided to China Daily]
To mark this year's World Sight Day, which is marked on the second Thursday of October every year, a series of events were held to call for more attention to the situation of people with vision impairment and blindness.
A concert mainly given by visually impaired singers and musicians was held at Beijing's Tianqiao Performing Arts Center on Monday.
More than 30 performers showcased their achievements in hosting, vocal music, composition, playing piano and Chinese traditional instruments such as erhu (a two-stringed fiddle), guzheng (Chinese zither), dizi (a bamboo flute) and yangqin (a hammered dulcimer).
They were joined by a band of keyboard, guitar, bass, drum set and saxophones. Take Five and Yakety Sax, the joyful, passionate songs they performed shattered the stereotype many people have of visually impaired and showed their wisdom and vitality.