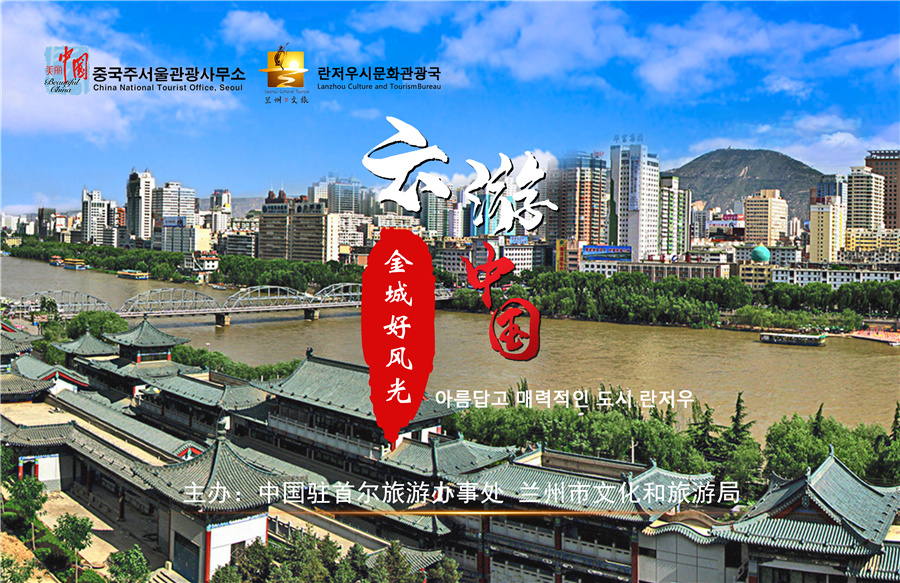 Poster of the exhibition [Photo provided to Chinaculture.org]
Summer is the golden season for tourism in Lanzhou, Northwest China's Gansu province.
The China Tourism Office in Seoul and the Lanzhou Culture and Tourism Bureau launched an exhibition on Lanzhou scenery, inviting South Koreans to visit the city online.
Lanzhou, known as the Golden City in ancient times, was an important town on the ancient Silk Road.
There are 36 ethnic groups living around the region, including the Han, Hui, Tibetan, Mongolian, Yugur, Dongxiang and Salar peoples.
This exhibition mainly features the collection of the Gansu Provincial Museum, dance drama Tale of the Silk Road, Lanzhou cuisine and local produce.