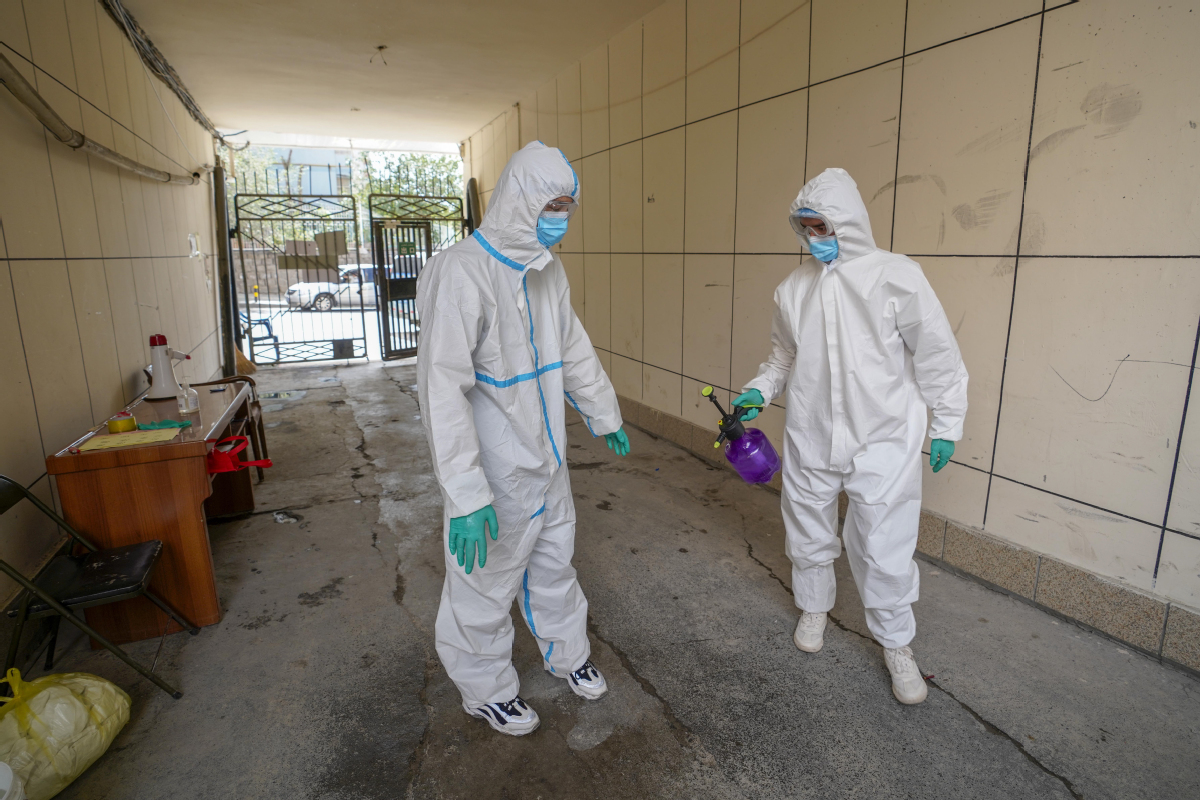 A colleague of Ekebar disinfects his garment. [Photo provided to China Daily]
"I was mainly responsible for safety production," he said. "I check the fire extinguishers of the merchants every day." The sudden outbreak of the epidemic unexpectedly caused him to immediately transform from a university intern to a volunteer on the frontline of epidemic prevention and control.
After the outbreak of the epidemic, more than 210,000 volunteers in Urumqi participated in the "Passing the Love" voluntary epidemic prevention campaign, and he was one of them. "The epidemic prevention situation is still severe and complicated. We cannot relax the slightest, let alone take it lightly. I really want to do something for this city," he said.