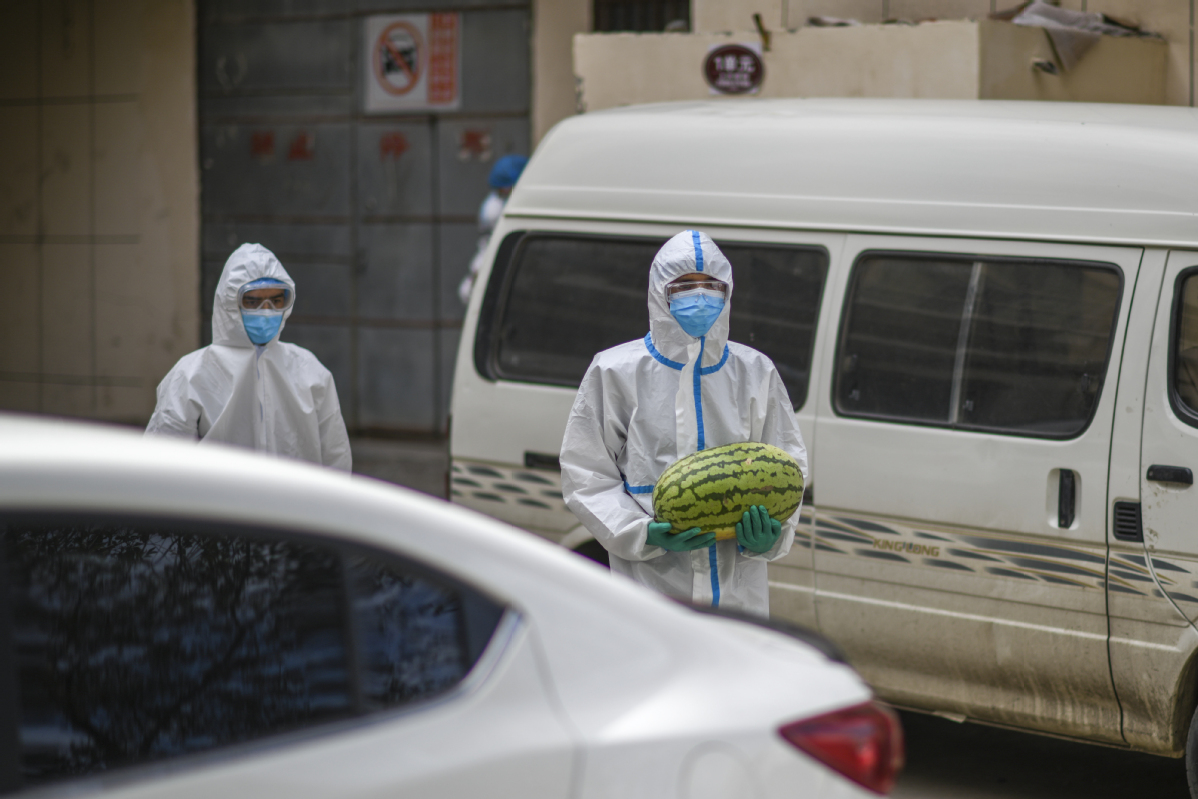 Ekebar Emet (right) holds a watermelon and sends it to a resident. [Photo provided to China Daily]
Shang Yulan, deputy secretary-general of the city government, said during a conference on Monday that although the situation in Urumqi has shown a positive change with strict prevention and control measures taken by the city, Urumqi will continue to ensure and implement the effective measures to achieve an early victory against the epidemic.
Ekebar, 21, is from Yingwusitang township, Bachu county, Kashgar prefecture, in Xinjiang. He is a junior, currently majoring in computer network technology in Xinjiang Light Industry Vocational and Technical College. On June 3, according to the unified arrangement of the school, he came to Dongcaiyuan community, Tianshan district, in Urumqi for a one-year internship.