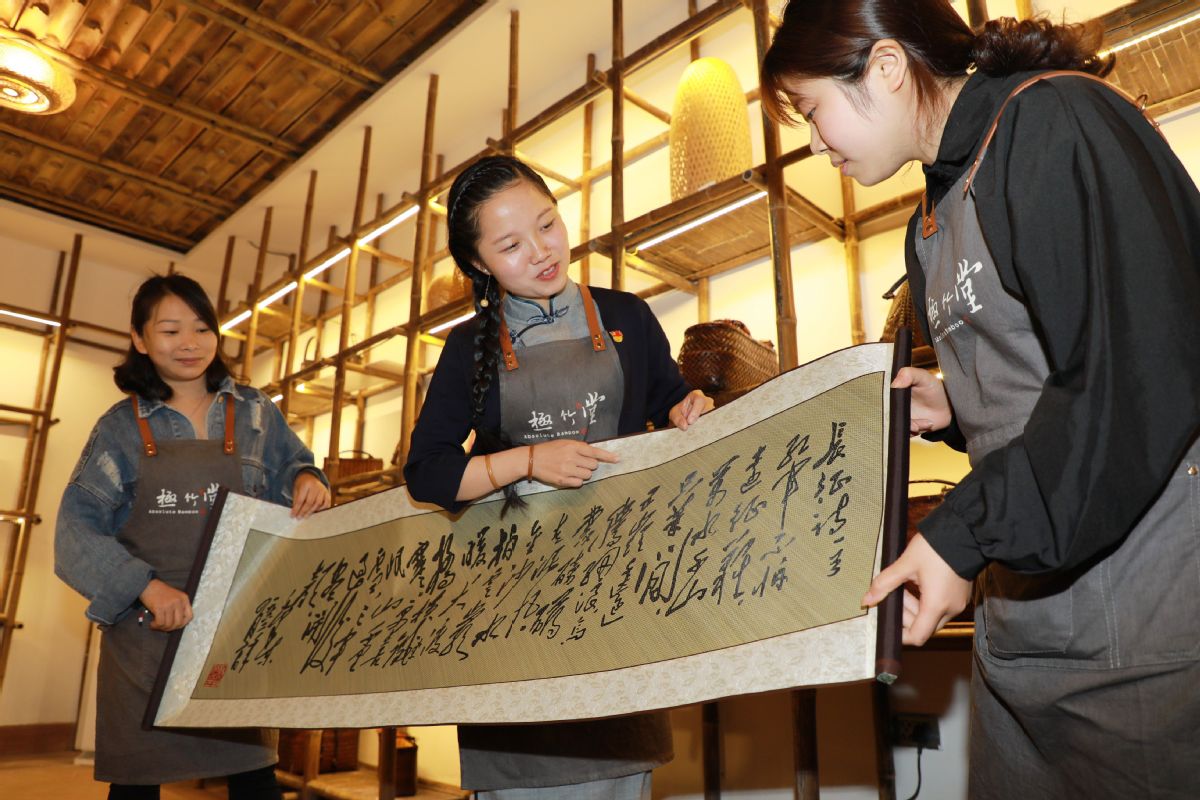 Yang Changqin, middle, shows a bamboo-weaving painting at her workshop in Chishui, Southwest China's Guizhou province, in May 2020. [Photo by Wang Hong/provided to chinadaily.com.cn]
Chishui city has currently about 200,000 people engaged in bamboo planting, processing and tourism, nurturing an industrial chain underpinned by 88,553 hectares of bamboo groves, according to a report from Xinhua News Agency.
To keep the progress sustainable, the NPC deputy pointed out several more things need doing to strengthen the city's hard-earned poverty reduction results.
"For example, I've had a really hard time seeking marketing channels, taking our handicrafts on the road to various expos around the country for potential customers."
The inheritor also emphasized the significance of subsidizing inheritors.
"Acquiring the craft takes months, and becoming adept, years. To ease the financial burden of inheritors and keep them motivated, direct subsidies are indispensable."
Born in 1990, Yang was recognized as a provincial-level inheritor of Chishui bamboo weaving in 2015, making herself the youngest inheritor of this heritage.