Singer Chen Beibei performs the new song released by the China Cultural Center in Cairo. [Photo provided to Chinaculture.org]
The China Cultural Center in Cairo released a new song,Xie Shou Bing Jian(Hand in Hand), dedicated to the coming 64th anniversary of the establishment of diplomatic relation between China and Egypt on May 30.
Composed by Chinese celebrated musician Wang Li, the song's lyrics were written by Minister Counselor of the Chinese embassy in Egypt and the center's director Shi Yuewen. Singer Chen Beibei sang the song.
The piece highlights not only the long-lasting friendship between the two nations but also the moving stories concerning the fight against the COVID-19 epidemic in both countries.
An Arabic version of the song will be released soon.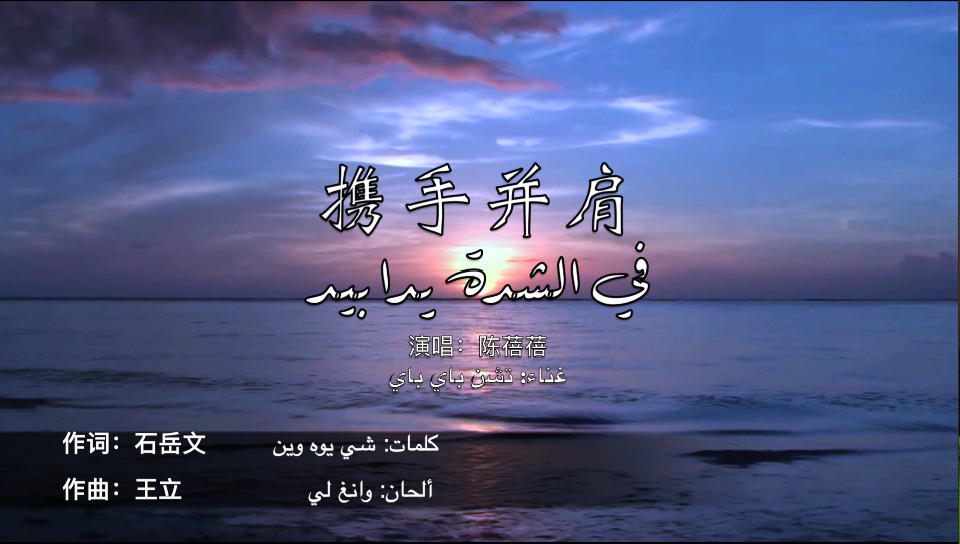 Xie Shou Bing Jian ( Hand in Hand), a new song dedicated to the coming 64th anniversary of the establishment of diplomatic relation between China and Egypt on May 30. [Photo provided to Chinaculture.org]