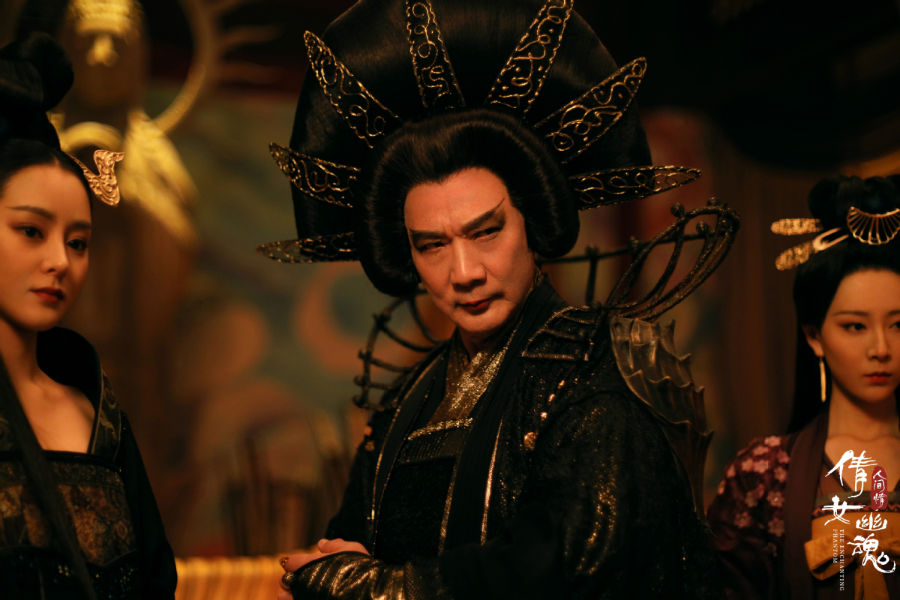 Hong Kong veteran Norman Chui plays a cruel demon in The Enchanting Phantom. [Photo provided to China Daily]
As some such films portray clichéd stories with lousy visual effects, or even borrow ideas from hit movies, some domestic industry insiders have developed a bias, unfairly believing online films mostly want to make money fast instead of creating quality works, says Liu.
"But I believe the online film industry is new, interesting and full of vitality. In some sense, it's like a game for daredevils, as it is very challenging and unprecedented. Besides, producers are facing a completely C2C, or customer-to-customer, market, making it more difficult and financially risky than the traditional business," explains Liu.
A veteran who has worked in the film and television industry for more than two decades, Liu recalls he shifted to the emerging market of online content since late 2015.
He says he believes online films have big potential in the future, wishing the industry will attract more talent and produce more popular titles to change the industry bias.