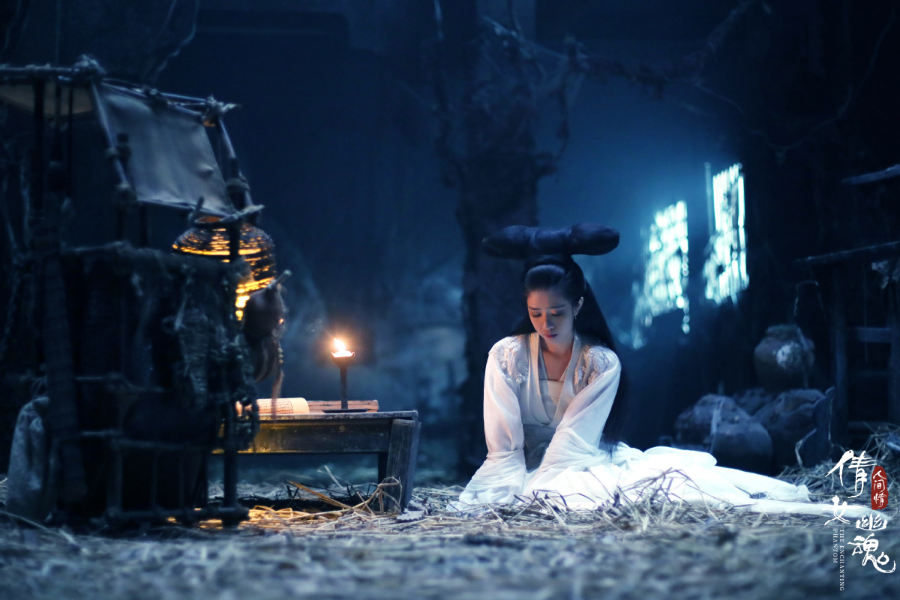 Actress Li Kaixin stars Nie Xiaoqian, the ghost protagonist in The Enchanting Phantom. [Photo provided to China Daily]
Costing a total of around 40 million yuan, the film -- which was shot in a soundstage covering 8,000 square meters in Zhejiang province and featured 1,423 special-effect shots -- has raised the bar of online films, which have surged in recent years thanks to the fast development of the internet industry in China.
Liu Chaohui, the film's producer and CEO of Jinhua Wudao Nanlai Culture Media Co Ltd, released a public letter yesterday to express his gratitude to those dedicated to online films, a sector that had been looked down upon for a long time.
Online films, or movies tailored for streaming platforms, usually involve a much lower budget and a cast receiving less pay than films targeting cinemas.