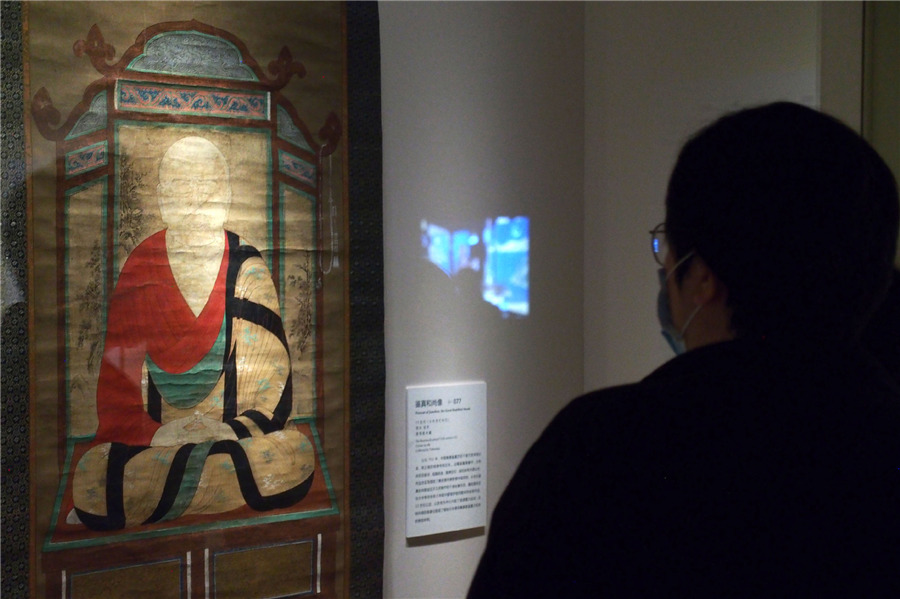 The exhibition, showcasing the cultural exchange between China and Japan, runs through April 5 at the Shanghai Museum. [Photo/Xinhua]
The Shanghai Museum has been reopened to visitors since March 13. According to the museum's announcement, the special exhibition A Blessing over the Sea: Cultural Relics on Jianzhen and Murals by Higashiyama Kaii from Toshodaiji will extend its duration until April 5.
The exhibition highlights 11 relics from the Tang Dynasty (618-907) and 68 contemporary paintings from the temple's collection, testifying to the long tradition of Sino-Japanese cultural exchanges.
In the Tang Dynasty, Jianzhen, a bonze of the Daming Temple, embarked on an overseas endeavor to introduce Buddhism to Japan. After six agonizing voyages, he succeeded in 753. There, he founded the Toshodaiji Temple, head vihara of Japan's Ritsu Buddhism.