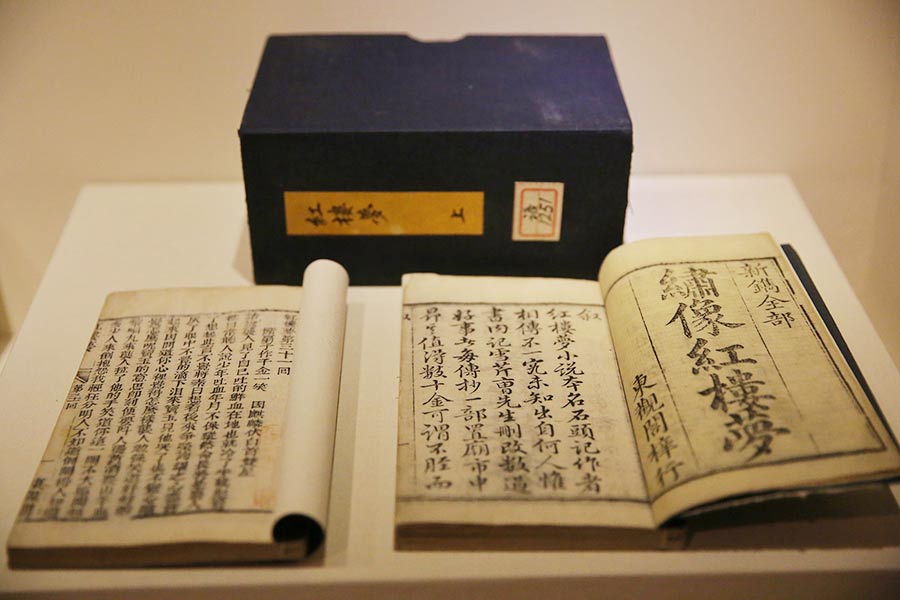 A Qing Dynasty copy of Dream of the Red Chamber. [Photo by Jiang Dong/China Daily]
Of all the classic Chinese literature, Dream of the Red Chamber is undoubtedly one of the most popular and adapted works. It has been adapted into folk ballads, local operas, movies, TV dramas and even modern dance.
At A Literary Peak of Eternity, an exhibition now on at the National Museum of China through March 17, the audience can experience the eternal charm of this 18th-century master piece by viewing 36 different adaptations in various forms of art.
Also on show are nearly 600 artifacts, paintings, documents and texts, as well as products and designs relevant to the novel, offering visitors an encyclopedic view of how Dream of the Red Chamber has continued to inspire people and the social context it was set against.