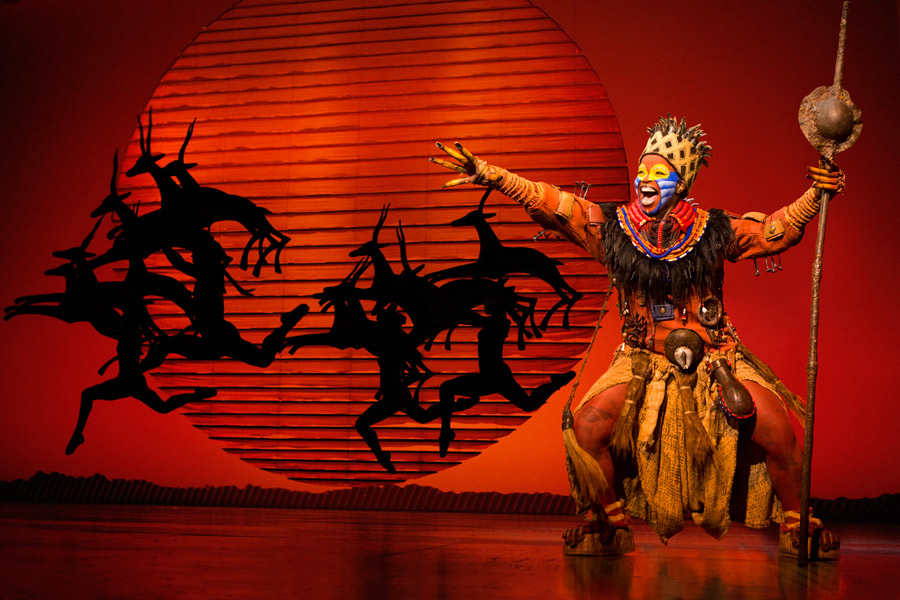 [Photo provided to China Daily]
The score features the music of Elton John and Tim Rice from The Lion King animated film, along with three new songs by John and Rice as well as additional musical material, which is a fusion of Western popular music and the distinctive sounds and rhythms of Africa.
When Gamba recalls the origin of the musical production, he says that when Julie Taymor, show's director, costume designer and mask co-designer, was first approached by Schumacher to direct and design a stage adaptation of The Lion King, and she had not yet seen the blockbuster film.
When she finally did watch it, the stampede scene was the one that cemented her decision to adapt it for the stage, even though she had no idea how she would eventually manage it.
"The challenge is always the thing that gets me excited. I want to know how I'm going to do something," she says, adding that Asia is a big part of her life, after once spending four years in Indonesia and traveling extensively throughout the region.