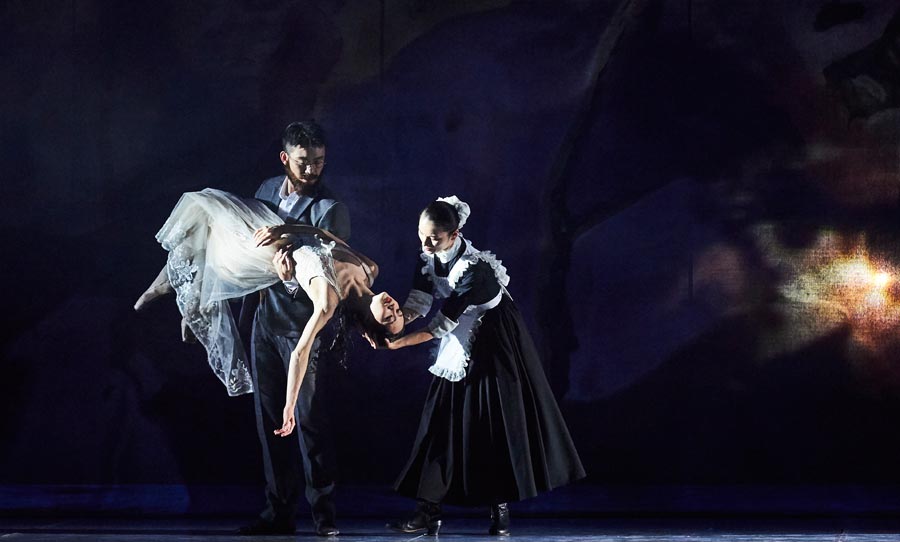 Scenes from the Shanghai Ballet's new production The Lady of the Camellias. [Photo provided to China Daily]
"I tried to put her life into different compartments. On one hand, she enjoys having all those men around her and being rich, but on the other hand, her love for Armand brings out a different side of her purity and virtues."
The Lady of the Camellias has been adapted several times for the ballet theater since the 1920s. Two previous productions, one by maestro choreographer John Neumeier and another by Val Caniparoli, used music by Frederic Chopin. Deane, however, chose to have American composer Carl Davis create new music for the ballet production.