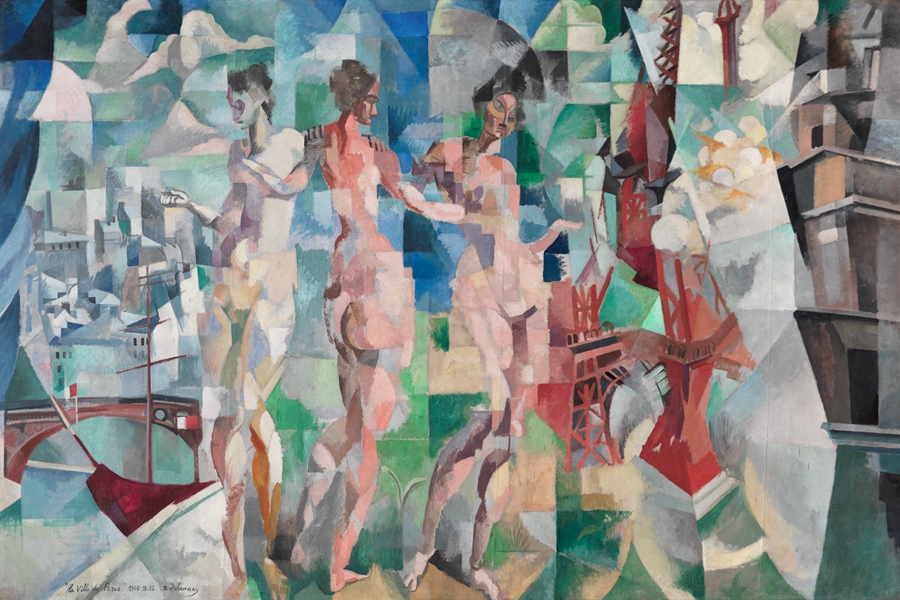 Robert Delaunay's The City of Parisfrom 1910-12.[Photo provided to China Daily]
"We have constantly been thinking about how we want to develop the area," says Chen Anda, executive director of the West Bund Museum. "We want to build institutions that belong to the people who live here, and host events that they can participate in. Centre Pompidou was the most outstanding example in this field."
The project will not only consist of exhibitions but also cultural exchanges in the form of events and initiatives, adds Chen.
"We are actively exploring a new model of operation for public institutions in China and learning how to better serve the public. I believe there is a lot we can learn from our colleagues at Centre Pompidou," he says.
Named after the former French president Georges Pompidou, the French museum was built in the 1970s and inaugurated in 1977 as a multidisciplinary cultural center. The center houses the Public Information Library, Musee National d'Art Moderne, the largest museum for modern and contemporary art in Europe, as well as the Institute for Research and Coordination in Acoustics/Music, a center for music and acoustic research.