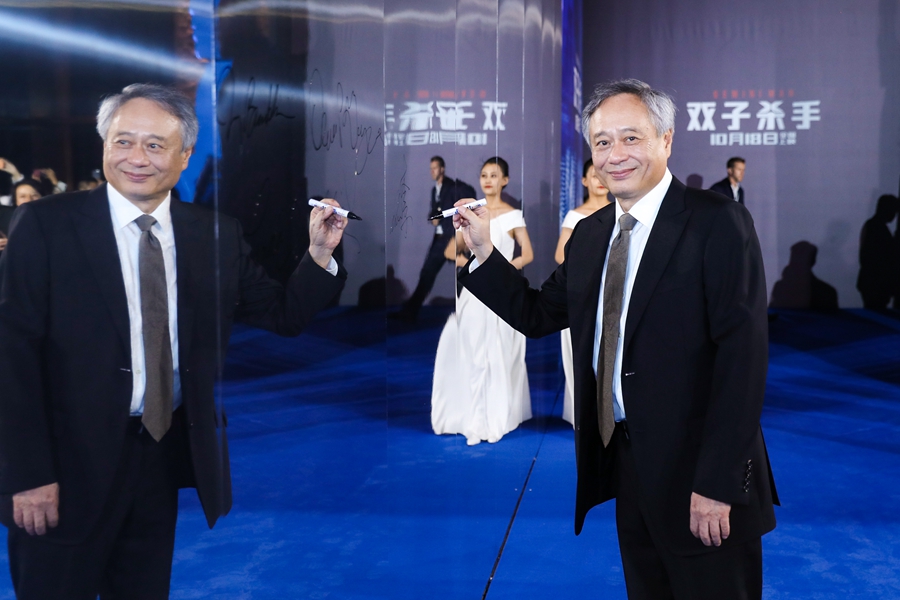 Lee arrives at the premiere in Shanghai.[Photo provided to China Daily]
Ang Lee's film Gemini Man features a CGI rendering of Will Smith that marks a departure from old cinematographic methods, Zhang Kun and Xu Fan report.
Oscar-winning director Ang Lee introduced the most expensive "actor" in his new film, Gemini Man, which will be released in Chinese cinemas nationwide on Friday.
Gemini Man tells the story of a past-his-prime assassin, played by US actor Will Smith, who becomes the target of his younger clone.
Lee shot the film in 4K and 3D at 120 frames per second.
The greatest challenge was the computer-generated rendering of Junior, the 23-year-old clone of Smith's 51-year-old character.