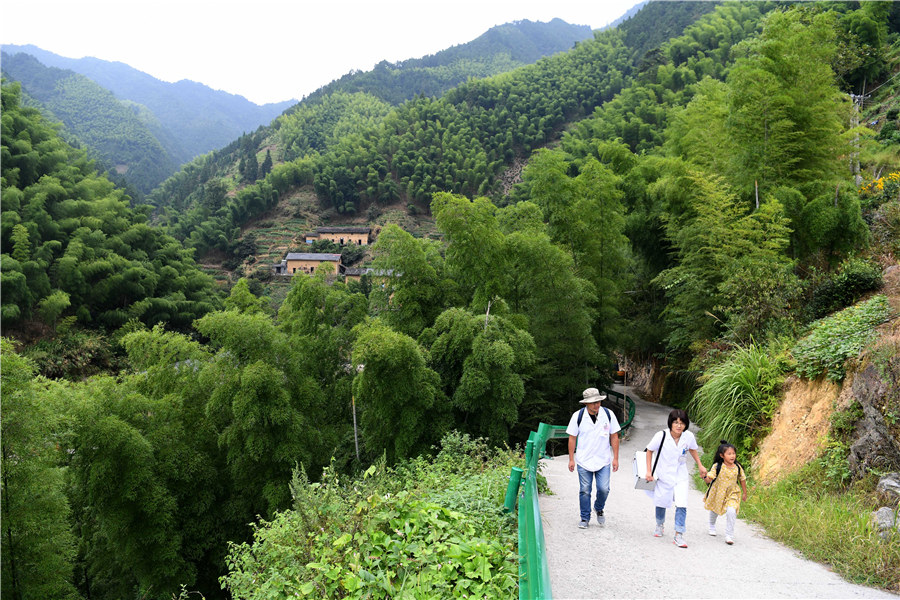 Zhang Qingyu and her parents in Qingxi village, Anhui province. [Photo/Xinhua]
The young daughter of two doctors makes herself at home deep in the mountains as she follows her parents on their medical mission.
Seven-year-old Zhang Qingyu recently bid farewell to her teachers and classmates in Hefei, Anhui province, and transferred to Huangjian Central Primary School in Xiuning county, in Huangshan city, more than 400 kilometers away. Together with her parents, she has started a two-year "resident in the village" life.
Qingyu's mother Xu Xiaochan and her father Zhang Jianming are doctors at the Second Affiliated Hospital of Anhui University of Traditional Chinese Medicine and the Second Affiliated Hospital of Anhui Medical University.