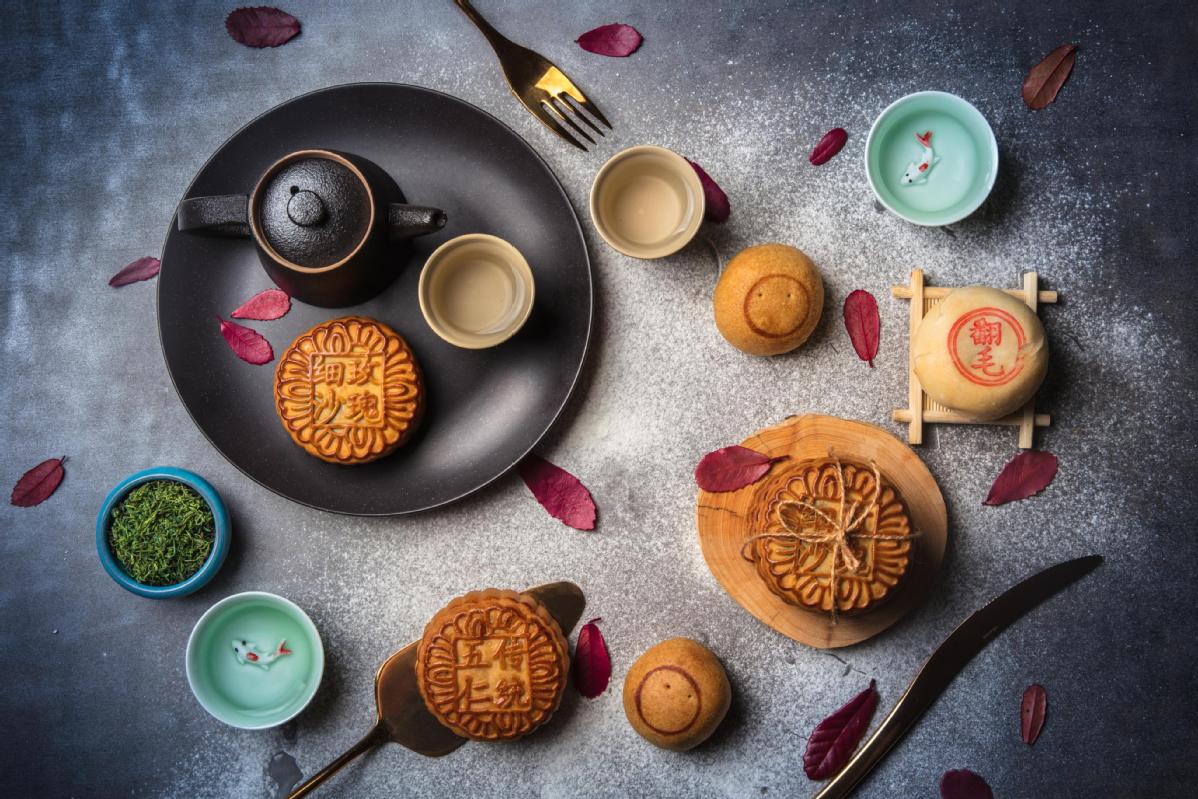 Mooncakes are usually the centerpiece of the Mid-Autumn Festival celebrations. CHINA DAILY
He recalls a moment when he visited Taiwan on a cultural exchange several years ago, a man in his 90s who was originally from Beijing, burst into tears as childhood memories of his toy rabbit flooded back.
It's a long tradition for Chinese people to enjoy colorful lanterns out on the streets with their families during Spring Festival, Lantern Festival and Mid-Autumn Festival.
Cao Zhenrong, 75, from Nanjing, Jiangsu province, has been making Qinhuai lanterns since he was a child, learning the skills from his father. His calloused hands bear witness to his lantern-making career, and he's a provincial-level inheritor of the intangible cultural heritage.
Originating in Nanjing some 1,700 years ago, Qinhuai lanterns usually take the shape of flowers, birds, fish and other animals.
"The most difficult lanterns to make are the ones shaped like humans, as it takes a great deal of time and energy to re-create vivid facial expressions," he says.
He says he's glad that more people are becoming interested in Qinhuai lantern culture. He teaches different age groups to make lanterns, from kindergarten children to university students.
There are three steps to follow while making them: use thin strips of bamboo to form a frame, paste thin paper over it and then add decoration.
He has no time to observe Mid-Autumn Festival with his family since it's a busy time for craftspeople. The Imperial Examination Museum of China in Nanjing has invited him to teach parents and children to make lanterns. "Cute rabbit lanterns are popular during the festival."