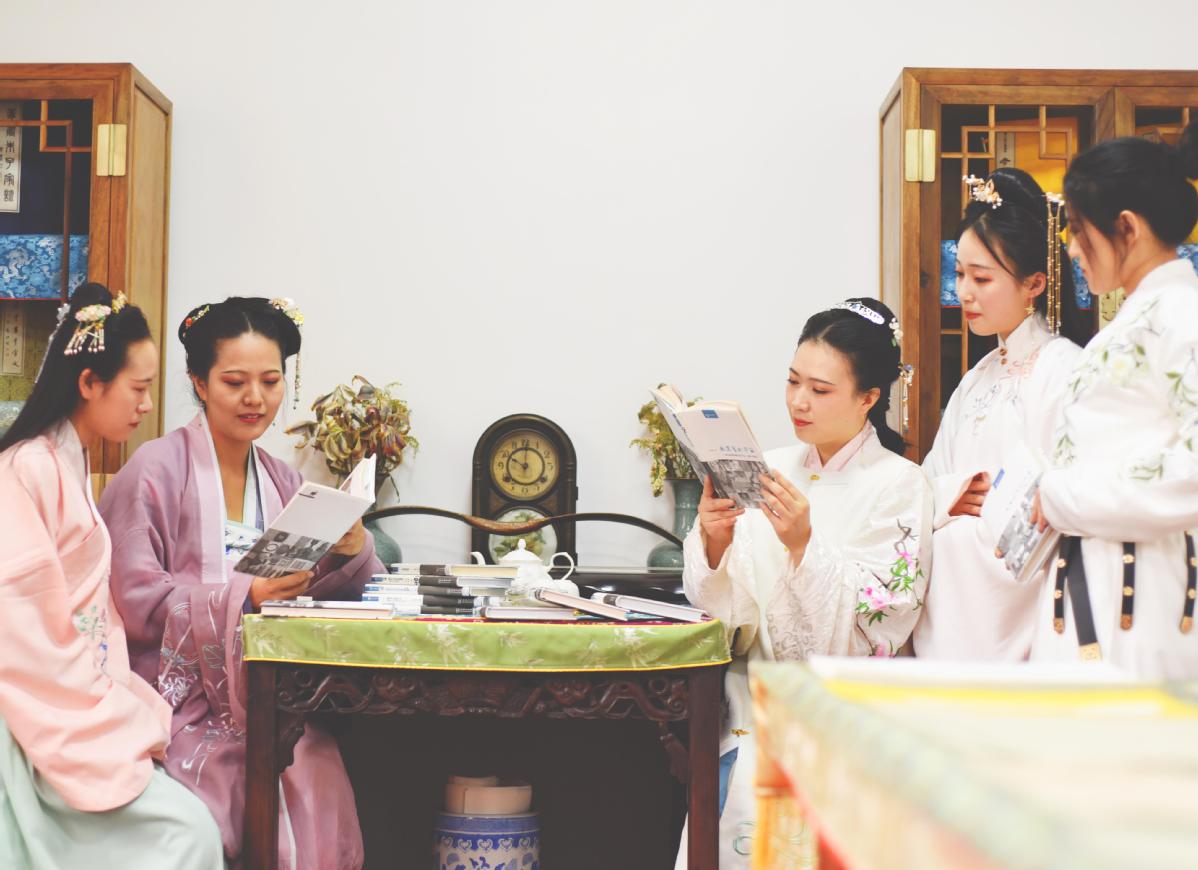 Women dress in hanfu robes at a reading event held by the Beijing Mowu Tianxia Hanfu Association in December. CHINA DAILY
Traditional culture
In Lao She's novel Four Generations Under One Roof about the life of Beijing residents during the War of Resistance Against Japanese Aggression (1931-45), an old man bought two Rabbit God statues for his grandchildren from a street vendor for Mid-Autumn Festival.
Lao She writes: "The small rabbit is indeed exquisitely made, with its smooth, pink face and delicate features. Even a 75-year-old man can't help loving it, just like a child."
Zhang Zhongqiang, 57, is an inheritor of the intangible cultural heritage of making Rabbit God models in Beijing's Xicheng district.
"It's the best time for craftspeople, as the government is striving to revive traditional culture," he says.
"To understand the culture of Beijing, you have to delve into the history of the Rabbit God and try to make one yourself. For instance, in the Beijing dialect, there are some two-part allegorical sayings related to the Rabbit God."
Zhang sticks to the old method of making Rabbit God figurines, but also designs new versions that cater to modern aesthetics and younger people.
He says the variety of figurines has risen from five to more than 30, and the most common costumes are gold, red, yellow and green.
He teaches a course at a primary school in the city's Daxing district that combines making the figurines with classes on Beijing's culture, history and folk customs.
First, he presses pottery clay into a mold to form the shape before leaving it to dry for a week. He then polishes it and paints it white. The last step is to paint the different colors on the semifinished product, a process popular with locals and tourists alike.