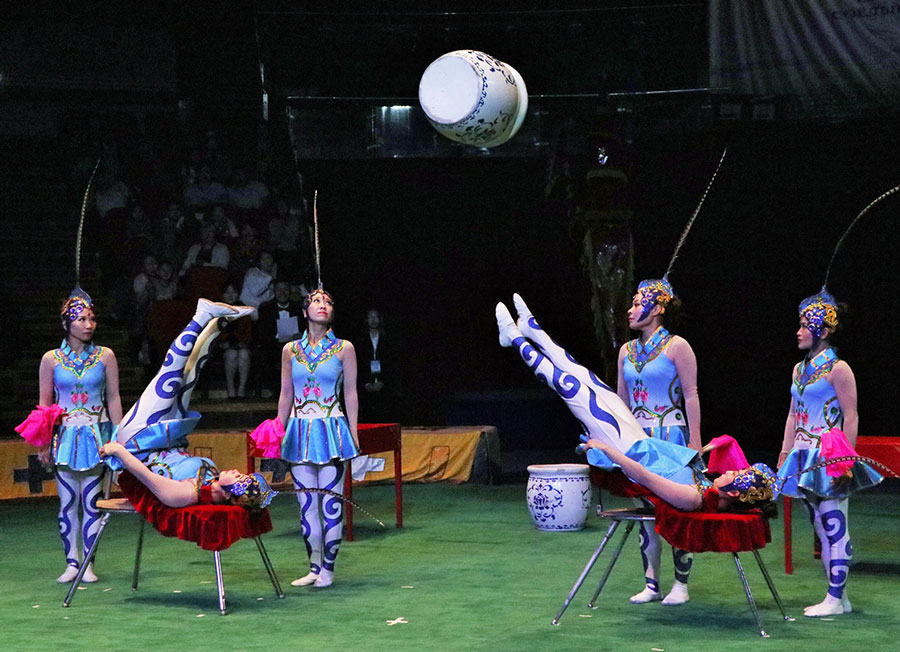 A group of acrobats and martial arts masters from North China's Hebei province put on a gala performance here on Wednesday evening to celebrate the 70th anniversary of the establishment of diplomatic ties between China and Mongolia.[Photo/Xinhua]
"There are three major acrobatic festivals in the world. The China Wuqiao International Acrobatic Art Festival is one of them," said He Zhiqi, director of the Cangzhou Municipal Government Information Office.
He noted that all the ten programs in the show are in the Wuqiao acrobatic tradition, which has a great reputation across the world.
"I am very excited to see the wonderful performance," said Ulambayar Enkhbayar, a Mongolian viewer. "Long live the friendship between our two peoples."