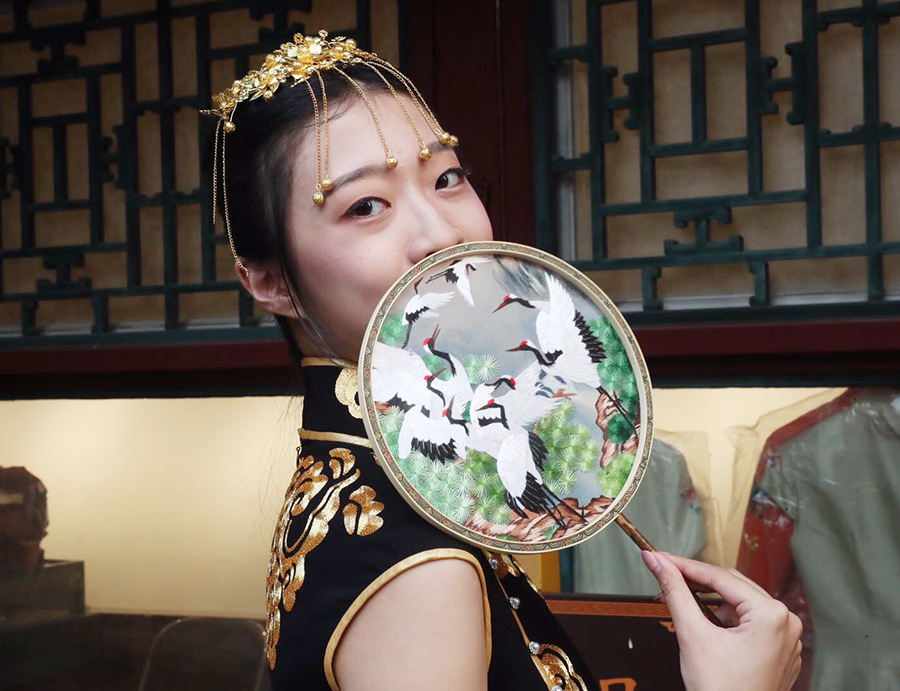 A model poses with a fan decorated with Yue embroidery. [Photo provided to China Daily]
Yue embroidery, or Cantonese embroidery, which originated in Guangdonng province, is one of the four oldest schools of Chinese embroidery that date back centuries and enjoy a high reputation at home and abroad.
An exhibition now on inside Beijing's Prince Kung's Mansion shows dozens of vintage pieces in testimony to Yue embroidery's sophisticated techniques. Some of the pieces were exported products, bearing tailored-made patterns for European clients, and have been brought back by private collectors.
Also on display are modern works showing the endeavors of artists today to diversify the age-old craft.