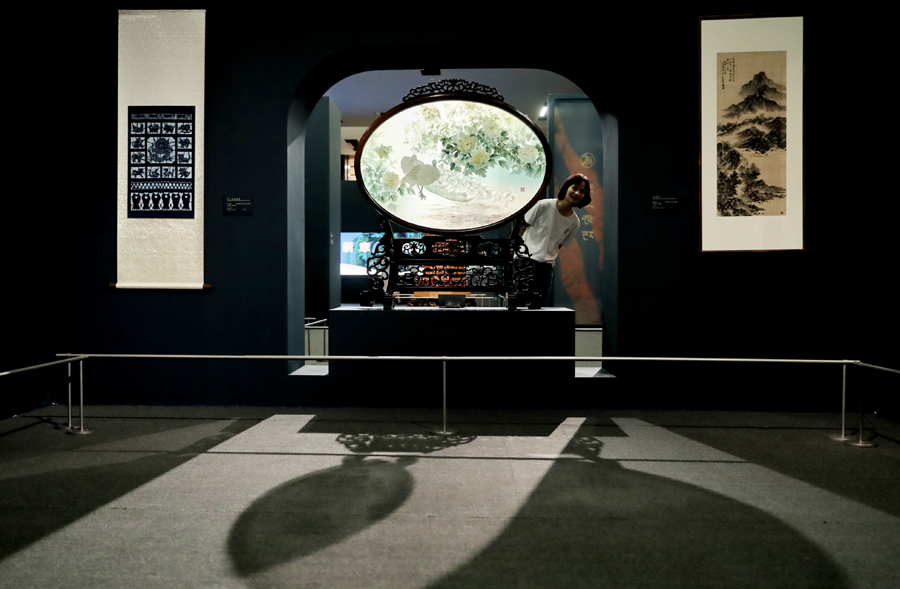 A visitor at the ongoing exhibition, A New Chapter of Time, which runs at the National Museum of China in Beijing through Oct 10. [Photo by JIANG DONG/CHINA DAILY]
A Beijing exhibition highlights works by people who are trying to give traditional crafts a modern context, Lin Qi reports.
Chang Shana, the respected scholar on Dunhuang art and traditional crafts, recalls a day in the early 1950s when she accompanied an architect couple, Liang Sicheng and Lin Huiyin, to an exhibition at the Palace Museum in Beijing. The display was of copies of the Mogao murals made by researchers at the Dunhuang Academy, including those by her and her father, Chang Shuhong, the academy's late founding director.
"The couple had known my father for decades and also his work at Dunhuang," Chang Shana says.
"They hadn't visited Dunhuang because they were physically incapable. But they were astounded by the exhibition, and kept asking about how we worked at the site."