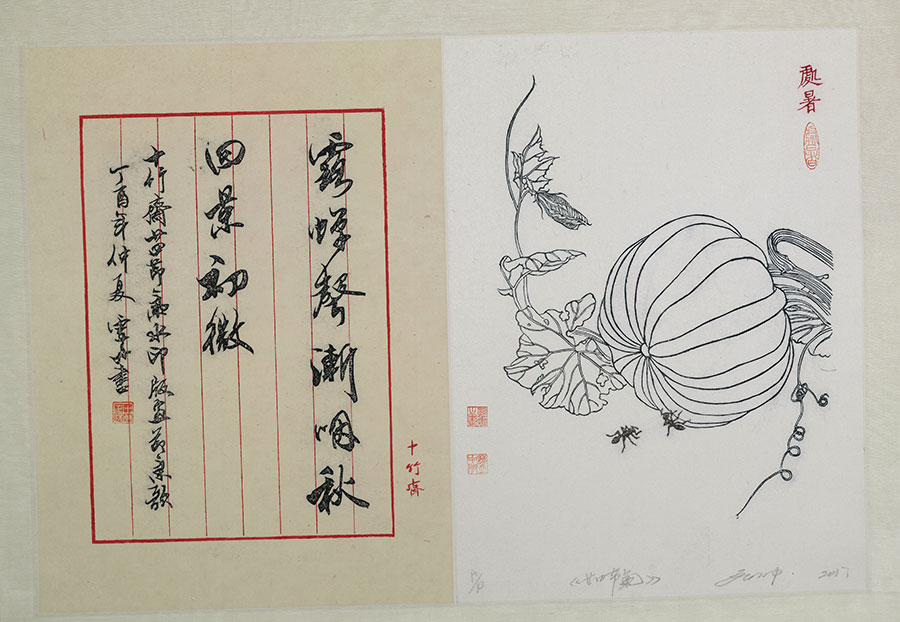 [Photo provided to chinadaily.com.cn]
An exhibition displaying traditional Chinese woodblock printing techniques will soon open in London.
About 200 exquisite works from Shizhuzhai (Ten Bamboo Studio), an art museum in the Zhejiang provincial capital of Hangzhou, are touring the world and will be showcased in The Prince's School of Traditional Arts from Aug 10 to 19.
Announced by the exhibition's co-curator, Beijing-based Ancient Books Preservation and Conservation Association,it will also move to Asia Home, an art gallery in London from Sept 21 to 30.
A symposium and workshop on Chinese woodblock printing will gather experts from China and the UK for partnered events during the second stint of exhibition at the British Library.
Woodblock prints first appeared in the Tang Dynasty (618-907) and reached peak popularity in the Ming Dynasty (1368-1644), where they represented traditional Chinese aesthetics.