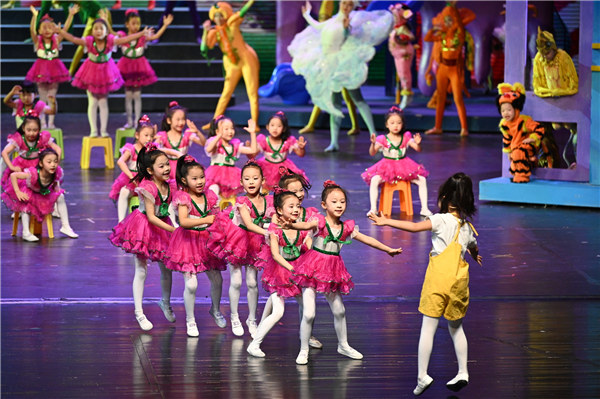 Budding artists take part in youth development programs at the National Centre for the Performing Arts. [Photo provided to China Daily]
"Developing audiences is a necessity in the cultural field in general and a fruitful one in the operatic world in particular ... the power of living art ... relies entirely on the link established between artists and the public," she says.
Wu Han, artistic director for the Chamber Music Society of Lincoln Center under New York's Lincoln Center for the Performing Arts, says that her group is similarly reaching out via digital archives compiled through decades, partnerships with public broadcasters, social media channels and global tours.
"Also, always ... you need to present the best of your art form. You want to make sure your concert is so spectacular, you want to make sure your musicians are so passionate and love the art form so much that they are willing to rehearse and they are willing to sweat blood," she says.
"So when they come on stage, they are so excited about what they are doing, the audience knows."