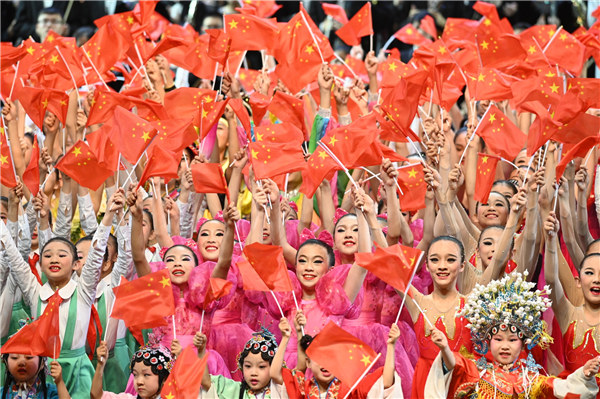 Budding artists take part in youth development programs at the National Centre for the Performing Arts. [Photo provided to China Daily]
Christopher Deacon, president and CEO of the National Arts Centre of Canada, spoke about the importance of creating space for indigenous artistic expression in the country's national institutions.
"Indigenous peoples have lived in Canada for tens of thousands of years. They've created and evolved rich cultures," he says.
"Over the last two decades the NAC has been building relationships with indigenous artists and communities ... Since 2006 our music education department has worked with indigenous artists and communities through its 'Music Alive' program, which currently engages over 100 indigenous teaching artists in rural and remote communities including in the far north."
Chloe Samaniego, director designate of the international development department at the Opera National de Paris, stressed the need to break the barriers "that make someone think they don't belong in the audience of an opera house or a concert hall". Measures to reach a wider audience to preserve opera as not just an artistic form "but also as a collective, cultural experience" include tapping broadcast capabilities and rolling out joint programs with other arts institutions to help transcend natural boundaries.