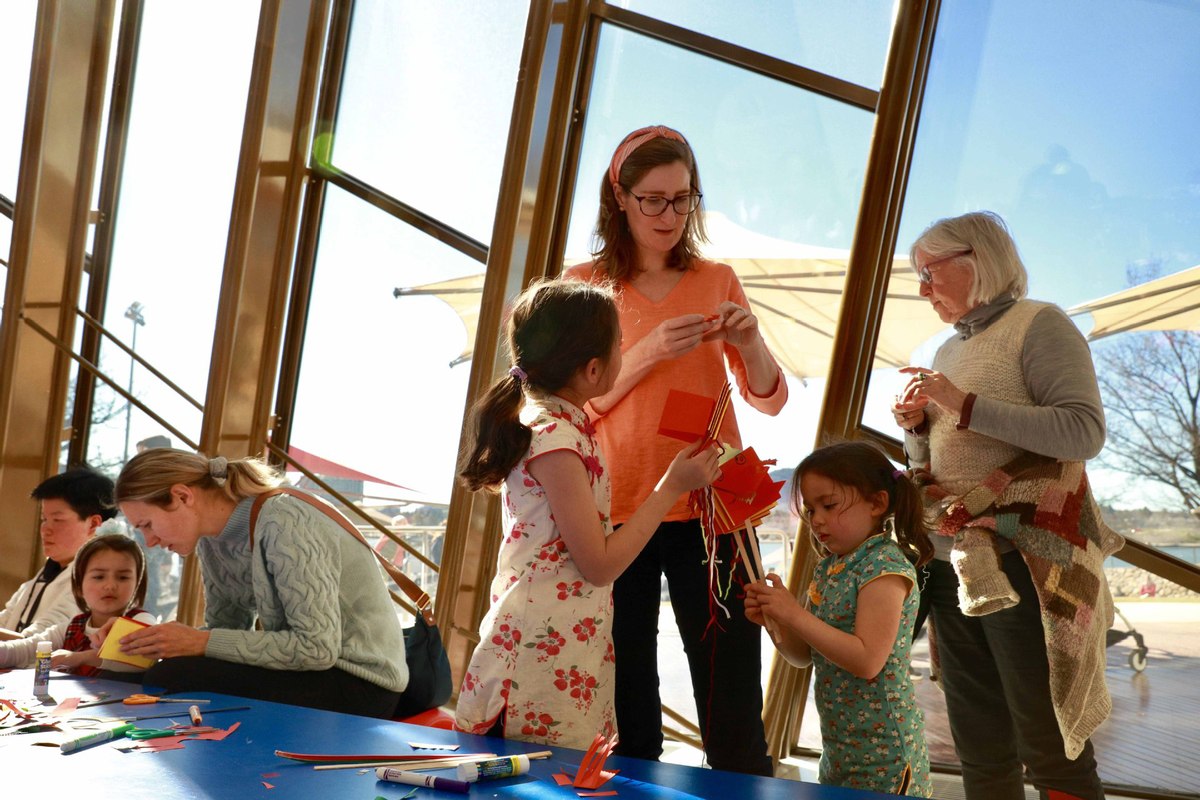 [Photo/Xinhua]
As children and their parents were making paper dragons or lions, some seniors sat down to enjoy Chinese dances and songs in the National Museum of Australia on Sunday, when the Chinese Festival Day attracted thousands of visitors.
The event lasted for three hours from 10 a.m. local time. It was a specially-designed family festival day along with the "Historical Expression of Chinese Art" exhibition, which started on April 5.
"This event will complement the static painting and calligraphy exhibition in a dynamic form, and you will experience a more comprehensive and multi-faceted Chinese culture," said Yang Zhi, minister-counselor for culture at the Chinese Embassy in Australia.
He told Xinhua that the museum proposed to have such an event so as to help more people understand Chinese culture. The exhibition has attracted more than 56,000 visitors to date.
"This 'Chinese Festival Day' is testament not only to the fruitful cultural exchanges between China and Australia, but also to long-term friendly and mutual trust between the two sides," he said.