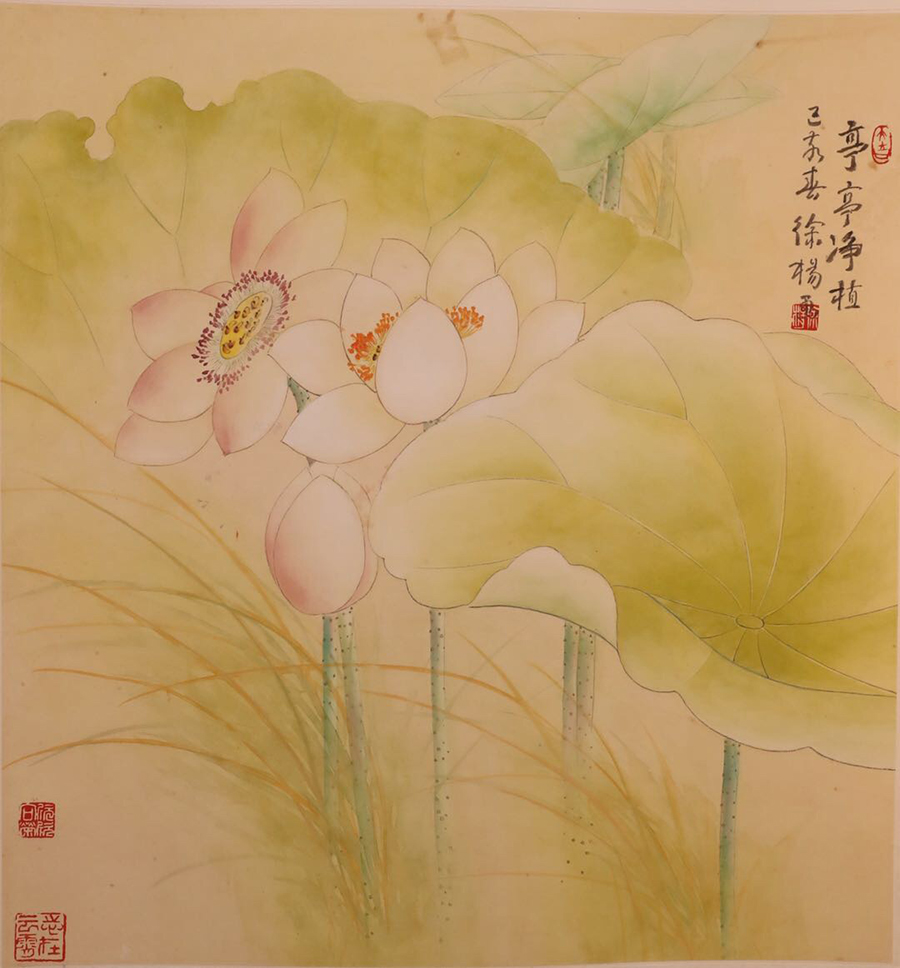 A painting by Xu Yang. [Photo by Jiang Dong/China Daily]
Beijing-based painter Xu Yang received formal art training both domestically and in France. The diverse educational experience renders her work -- either classic Chinese ink painting or oil paintings -- a wide view of the world. Her paintings show a celebration of the beauty of forms and her admiration of nature.
Xu's eponymous exhibition, now on at the art gallery of Beijing News Plaza through June 17, gathers dozens of ink and oil paintings so visitors can witness her mastery of technique, having started in girlhood. 
Xu's oil works document impressive moments of her travels, and show the grandeur of nature and how much people can be immersed in it.
Although mostly trained as an oil painter, Xu also makes great efforts painting figures and flower-and-bird genres of Chinese painting, and specializes in the meticulous gongbi style.