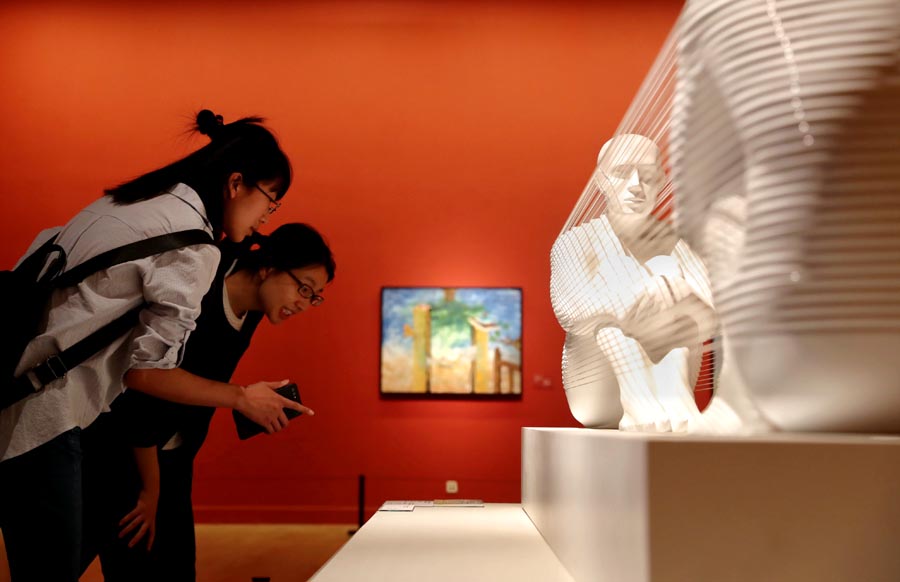 [PHOTO BY JIANG DONG/CHINA DAILY]
Wu said the works not only portray the pursuit of nobility and spirituality in Chinese cultural tradition but address the modern context in which openness, immensity and fusion are valued.
In 2009, the Ministry of Culture and Tourism launched a project to invite artists from the Middle East and southern and southeastern Asian countries to China. So far, nearly 200 artists have participated, producing works during the trip and after returning home.
Some of their creations have been collected by the Ministry of Culture and Tourism, and a selection of them are displayed at the current exhibition, showing varied perspectives on China's landscapes and diverse cultures.