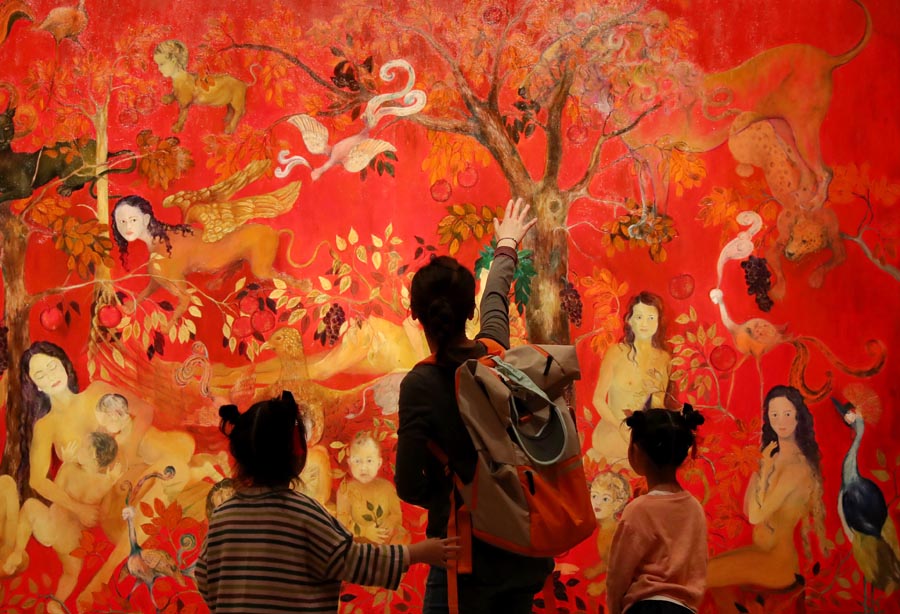 [PHOTO BY JIANG DONG/CHINA DAILY]
The bulk of art works on show are from the collections of the Ministry of Culture and Tourism, the National Art Museum of China and the China Artists Association.
Classic Chinese ink paintings, oil paintings, prints and sculptures are on display showing the shared roots and distinctive features of Asian civilizations and promoting a spirit of understanding, respect and mutual benefits.
Wu Weishan, director of the National Art Museum, said the exhibition encompasses long-standing aesthetic views held dear by Asian artists. Works are characterized by a highly poetic and expressive approach that is given full expression in the brush strokes or sculpting techniques of the artists on show, Wu said.
A section of the exhibition shows paintings by eight Chinese artists that depict the lotus, a favored motif of traditional Chinese art symbolizing peace, harmony and integrity.